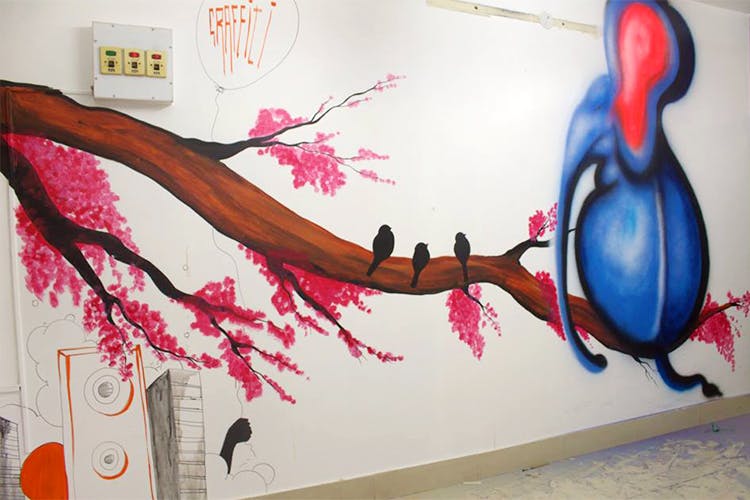 The Bathroom Painter
As the name suggests, he started his journey creating art in people's loos and eventually came to be known as The Bathroom Painter. He's a travelling artist who hails from Bangalore and does a fabulous job on any kind of wall he's given to work on.
He's done art for cafés restaurants, salons, gyms and of course homes.
Check his work out here.
Contact: +91 9742107471