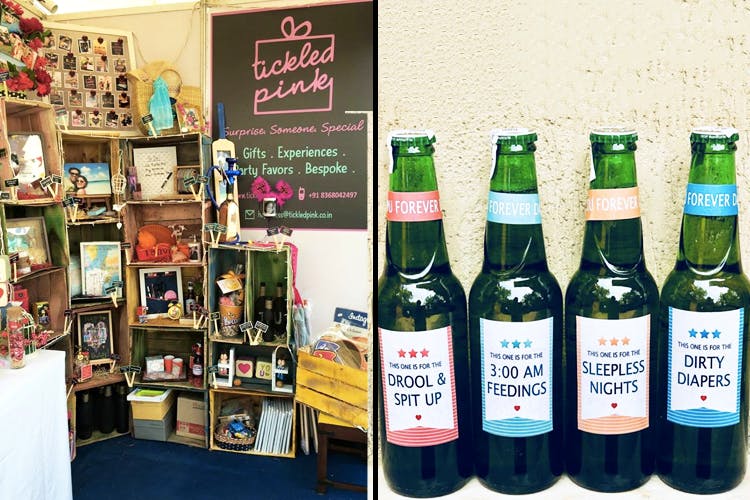 Get Cool Gifts Or Send Ice Cream Trucks To Friends & Fam With This Service
Shortcut
A little over a year ago, sisters-in-law, Tanvi and Sonakshi Kataruka, started Tickled Pink, a customised gifting and experiences service for everyone who dares to surprise bae beyond roses, wine and dinners. Their offerings are a combination of quirky presents and unusual experiences (Thank God, no stuffed teddy bears here).
Great For
Romantic surprises, unusual, solo experiences, naughty gifts and novel gift ideas for friends.
What Makes It Awesome
Thankfully, for us, Tickled Pink has dealt with lovesick, downright crazy and sometimes utterly confused clients, making them rich (and efficient) in the experience department. Their fail-safe network of vendors, restaurants and spas all over makes sure that they're well equipped to service the most demanding boys and girls. Sigh. Of. Relief.
So, what kind of things can they arrange? Well, pretty much anything you have on your mind. A dinner under the stars, a pottery class for your beloved, a rock climbing session without any roadblocks, a private heritage walk, a balloon-laden rickshaw to take them on a ride… just hit them up with a brief and they'll make it possible. For example, they created a London telephone booth bedecked with fairy lights, all for a client's bae who loved London, fairy lights and a dinner date under the stars.
Kind of a basic bitch? You might dig their party props and superhero beer bottle stickers to get conversations started.
P.S. Their gifts section is loaded with options if you aren't feeling the experiences.
Pro-Tip
The experiences are available only in Delhi and NCR, while the gifts can be shipped all over India.
Comments