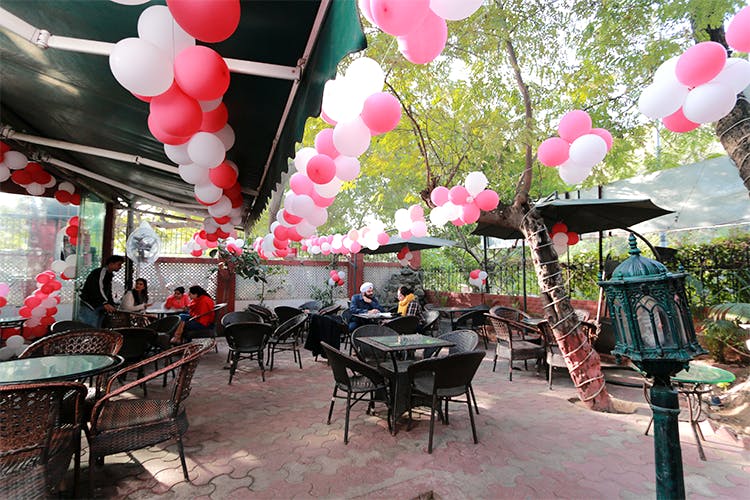 Too Mikki Tapas For When You Want To Sip Coffee Outdoors
Shortcut
A cafe with a garden-like outdoor seating, if you want to chill, read a book, play chess or meet a colleague, this is the place. And it's pretty affordable too.
Who Is It For?
Anyone who likes to sit around plants and trees, soak up the sun on winter mornings, go for a coffee at midnight. It's open till 1am.
What We Love
I personally love their Chicken Picatta along with a glass of cold coffee. They also highly recommend their sandwiches and Chicken Parmesan.
They have a pretty vast menu so chances are you'll find at least something to your liking. We love that their main course is available in two sizes- Tapas and American. This way, you can get more variety on the table and get a taste of everything before deciding your favourites.
Anything Else?
They also have something called Rissoats which we're gauging is a blend of risotto and oats. Available in flavours such as masala and pesto, this might be a good option if you're making a conscious effort to eat healthy.
PS: There is ample parking space, and since it's on army territory, all with a defence ID get a discount.
More Information
Too Mikkii Tapas
Wi-Fi Available

Nearest Metro Station: DHAULA KUAN
Comments