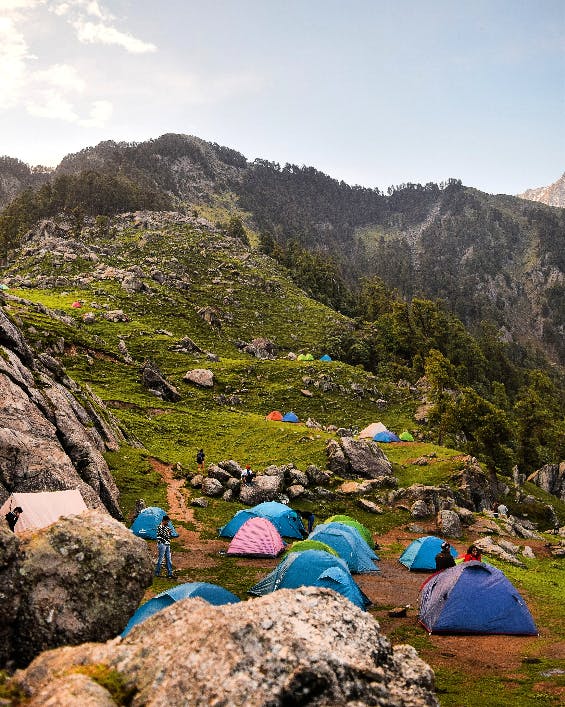 Triund Tales: Of Trekking, Camping & Star Gazing
What Makes It Awesome
It's a day's road trip from Delhi. A weekend exile to relax and tune your body and mind. From Dharamkot in Himchal Pradesh to Triund, is a trek of around 5 hours. The difficulty level ranges from easy to moderate and you would get a perfect break from the daily monotonous hustles of city life. The trek inflicts the right amount of muscle stress to make your heart pound and legs ache. But once you reach the top, one single sight of the snow covered Dhauladhar range relieves all the pain. And you get a huge campsite to pitch in your little home for a time that you will remember for the rest of your life.
What Could Be Better?
The food there is limited to Maggi, Bread Omelette and Dal Rice, which is also very pricey. But when in mountains, everything is fair. You could carry your own snacks and can even cook if you've got supplies.
What's My Pro Tip?
Wear good shoes, travel light, get protein supplies (Snickers is a savior), fill water bottles wherever you find water. Bread and peanut butter is the best option for a snack in your backpack.
Anything Else?
Star gazing. Yes. You can only see such a sight in Spiti or Ladakh. So breathe in and wake up at 3 am to come out of your tent and give in to the wonderful sheet of glitter over your head.
Comments