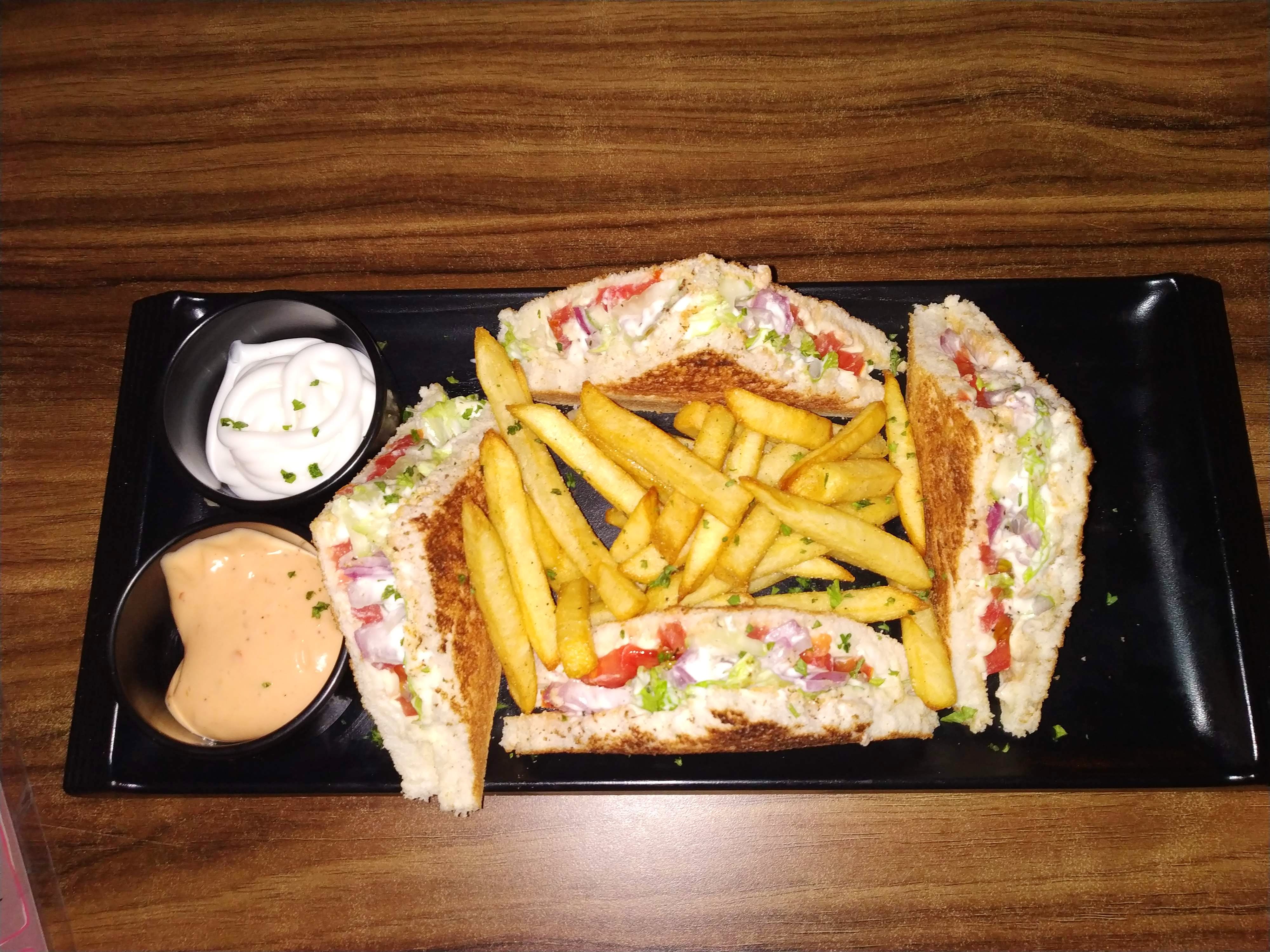 Check Out This Cafe In Satya Niketan For Some Amazing Sandwiches
What Makes It Awesome?
Like most of the cafes in Satya Niketan, this cafe Faculty of food is tucked away on the ground floor of the Satya Niketan's lane! It is opposite of Venkateswara college, you will easily spot it!! The cafe is newly opened and is crowded with college students mainly. I won a giveaway and visited the cafe with my father 😊. So we ordered the following: ● Cheese Sandwich - I must really mention that the sandwiches were tasty but they were not cheesy, they were more like filled with mayonnaise than cheese so you know what I mean. They were served with 2 dips one is mayonnaise and the other one was tandoori mayo dip. They also filled in the plate with a huge amount of fries, the part I love the most. ● Spicy Mexicano Pizza - pizza was just blissful, I really loved the amount of cheese they poured on it and how perfectly it was made !! My father is not very fond of dominos pizza but he still loves to have it if we order but when we tried this one he totally loved it and even told me that it how pizza supposed to taste like not very much of cheese and cooked with perfection!! ● Chilly Garlic Noodles - I have no words for these, they were a tad bit too spicy but it tasted so good that we ate it anyway. ● Strawberry Shake - it tasted so delicious and had a lot of sprinklers over it, I absolutely loved it! ●Vanilla Shake - We ordered this also, I didn't get to taste it as my father ordered that for himself and by that time as I was pretty full. Both the shakes were awesome and the quantity was worth it with amazing taste!
What Could Be Better?
I should really mention that their service was a bit slow and they really need to work on that cheesy sandwich of theirs.
More Information
Faculty Of Food
Nearest Metro Station: DHAULA KUAN
Comments