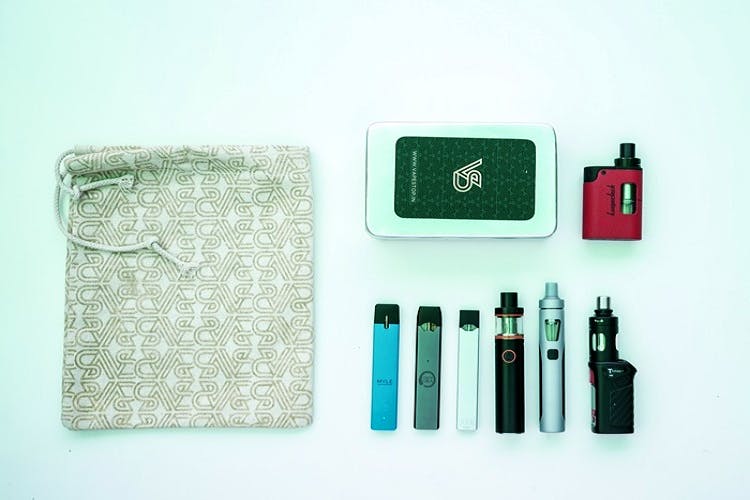 Want To Say Bye To Tobacco? You've Gotta Check Out These Alternatives!
Shortcut
If you are on the map to attain a better lifestyle, saying no to tobacco is a must. But we also know it could be difficult to switch soon. E-cigarettes or vapes are gaining increasing popularity in India among adult smokers as a less harmful alternative to conventional cigarettes. Always wanted to try but don't know the various kinds available in the market? Here are the three most popular types of vapes for you to consider.

Three Different Kinds For A Less Harmful Lifestyle
Vape Pen
This Pen shaped vaping device came into the market as the technological advancement from a basic 'cig-a-like' e cigarette (i.e. disposable cigarette looking e-cigarette), to a rechargeable and refillable e-cigarette, producing more vapor. Check out EGO AIO from Joyetech which is a popular vape pen.
Box Mod
Box shaped vaping device, with more battery power, liquid tank capacity, and significant vapor production as compared to a vape pen. Some variants have touch screen display for users to adjust temperature and wattage, which impacts the amount of vapor being generated. Although, if yo're looking for a light-weight product, this may not be the right option for you. The brands SMOK and Vaporesso offer a good selection of box mods.

Pod Vape
This is the latest fad in the vape market that are sleek and easy to use as they typically come with pre-filled use-and-throw e-liquid cartridges/pods. The battery capacity is relatively low in current variants so you may face a challenge because of that. JUUL is the most popular type in this category, while others such as Ora by Verge Vapes and Myle Vapes are also gaining popularity.

So, We're Saying...
Intrigued by the above varieties and want to try them? All three types of vapes are available at Vape Stop, which is India's leading retailer of electronic cigarettes, and one can order with both pre-paid and cash on delivery option, with delivery in 1-2 days. So hurry up and check them out!

More Information
Comments