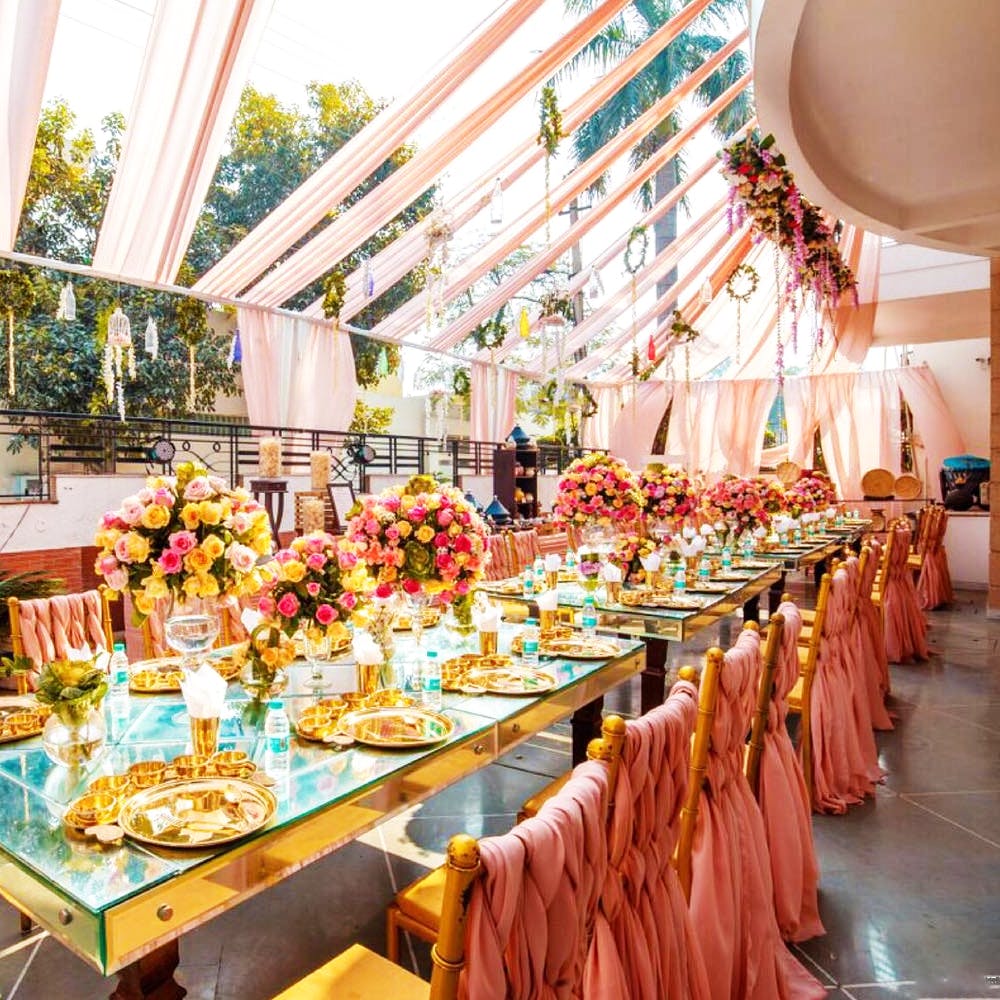 These Planners Will Make All Your Wedding Dreams Come True
Shortcut
Check out these event and wedding planners to make sure your special day is beautiful and goes stress-free. They take care of events like weddings, anniversaries, themed birthdays, and more
What Makes It Awesome
19 when she realized that organising her mom's fashion shows (her mother is the matriarch of Ashmeen Munjal's Star Salon and Academy) gave her the most adrenaline rush she'd ever felt, and so she decided to make it her full-time job. A young woman entrepreneur who is all heart and passion, she has an eye for beautifully decorated and organised events and takes care of everything that you may need to make your big day the best one of your life.
Starstruck Wedding Designers is an event management business that will organise all your social gatherings for you, from anniversaries and themed parties to even Diwali parties and such. But what makes her the happiest, is weddings — being a part of them and making them look like they're straight out of a dream. They take care of everything that you may need, from venue selections to bookings, catering, decoration, etc. They have in-depth knowledge of what are the biggest trends in the wedding space, and makes sure that every event they organise stands out in its own way. They have an in-house decoration team, and work on it as per the needs of the customers as well—in terms of what would look great at the venue, making sure it looks no less than a celebrity wedding.
They even make sure that you don't have to be up and running all day taking care of things, and are more than happy to attend to your guests, make care packages and hangover kits for them (if you'd be into that, of course). They don't charge an initial consultation fee, but the fee for their services completely depends on what services you choose to avail (depending on whether you want the whole package or a la carte), and are disclosed upon request.
What Could Be Better
Since weddings are a serious business, we'd suggest you plan and schedule a meet up with her well in advance so you can get her insights about the perfect venue and decor for your big day. And we don't mean that as a negative thing, it's just that that's how good they are — you'll want to have her on your team from the very start.
Pro-Tip
They're willing to travel out of Delhi, too. So if you have a destination wedding on your mind, hit them up—they'll plan it all.
Comments