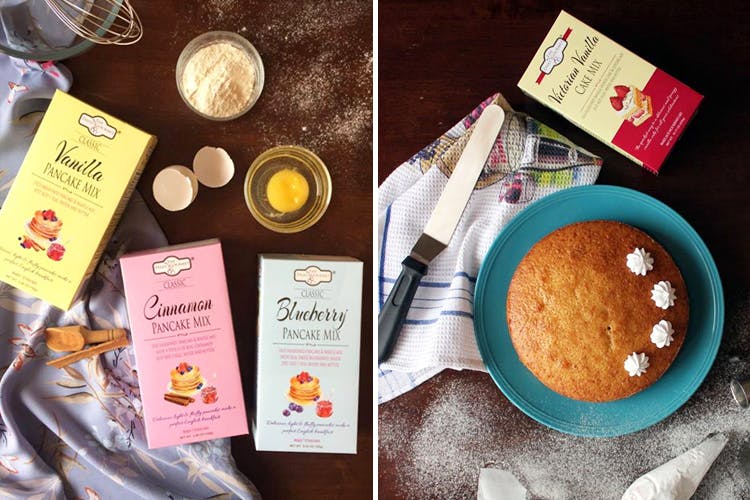 Whip Up & Insta Your Brekkie With These Pancake & Muffin Pre-Mixes
Shortcut
The Daily Gourmet offers a range of pre-mixes–for making pancakes, cakes, and muffins–that basically eliminates the need to go on a treasure hunt for those exotic ingredients that you don't find at your next door grocery shop.

What Makes It Awesome
You want to make some hearty blueberry pancakes for that Sunday brunch or some muffins to go with your evening coffee, but the search for the perfect ingredients might send you into a frenzy.
The Daily Gourment has a solution–they have a range of pre-mixes that'll definitely make brekkie and post meal desserts a delight. Go for their blueberry, cranberry, and oat wholewheat pancake mixes for a health kick, or go chocolate crazy baking double chocolate muffins and rich dark chocolate cakes. They've got mixes for cinnamon pancakes, victorian vanilla cake, double chocolate muffins and more.
We love these because they make it super easy to whip up (and learn) something new in the kitchen and add a little zing to your everyday meals. Ditch the online ordering and treat yourself (and friends and fam) to some awesome desserts.
What Could Be Better
We hope they come up with some savoury options as well.

Pro-Tip
They've got all the instructions on the packaging, so you literally only have to use the most basic ingredients like water, eggs and butter–easy-peasy.

Comments