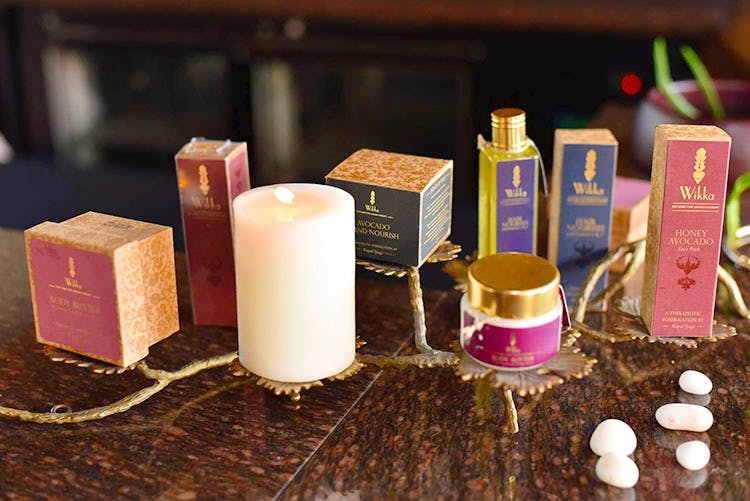 Nearest Metro Station:

GHITORNI
Wikka Whips up Magic with its Beauty Potions
Shortcut
Wikka  is an exclusive line of beauty and wellness potions by Rupal Shabnam Tyagi, crafted in the foothills of the Himalayas.
Wake up to Wikka
In the blustering winters, it is truly a joy to sit in the sun and rub oil onto your arms and feet. When we got some time off work this weekend, we decided to pamper ourselves with some of Wikka's Chamomile and Almond Body Nourish. The best thing about aromatherapy is obviously the fragrant essential oils, and to add to that, Rupal Tyagi has made sure that none of the products are chemically altered; they also don't have any harmful additives.
Wellness and warmth
The essential oils used in Wikka are pure and efficient in harnessing the power of their ingredients. For instance, the Honey Avocado Face Pack is the best thing we've used in ages. After massaging your skin for a while, you'll literally see the grit and grime coming off onto your fingers. We're pretty impressed with that one.
Come, get some
Wikka potions are available on their site, and they usually make small batches, to ensure maximum usefulness and minimum wastage. We weren't big fans of the Beauty Potion but all in all, their products will get you a night of sound sleep.
They tend to run out of products, so make sure you order in time.
Comments
Nearest Metro Station:

GHITORNI