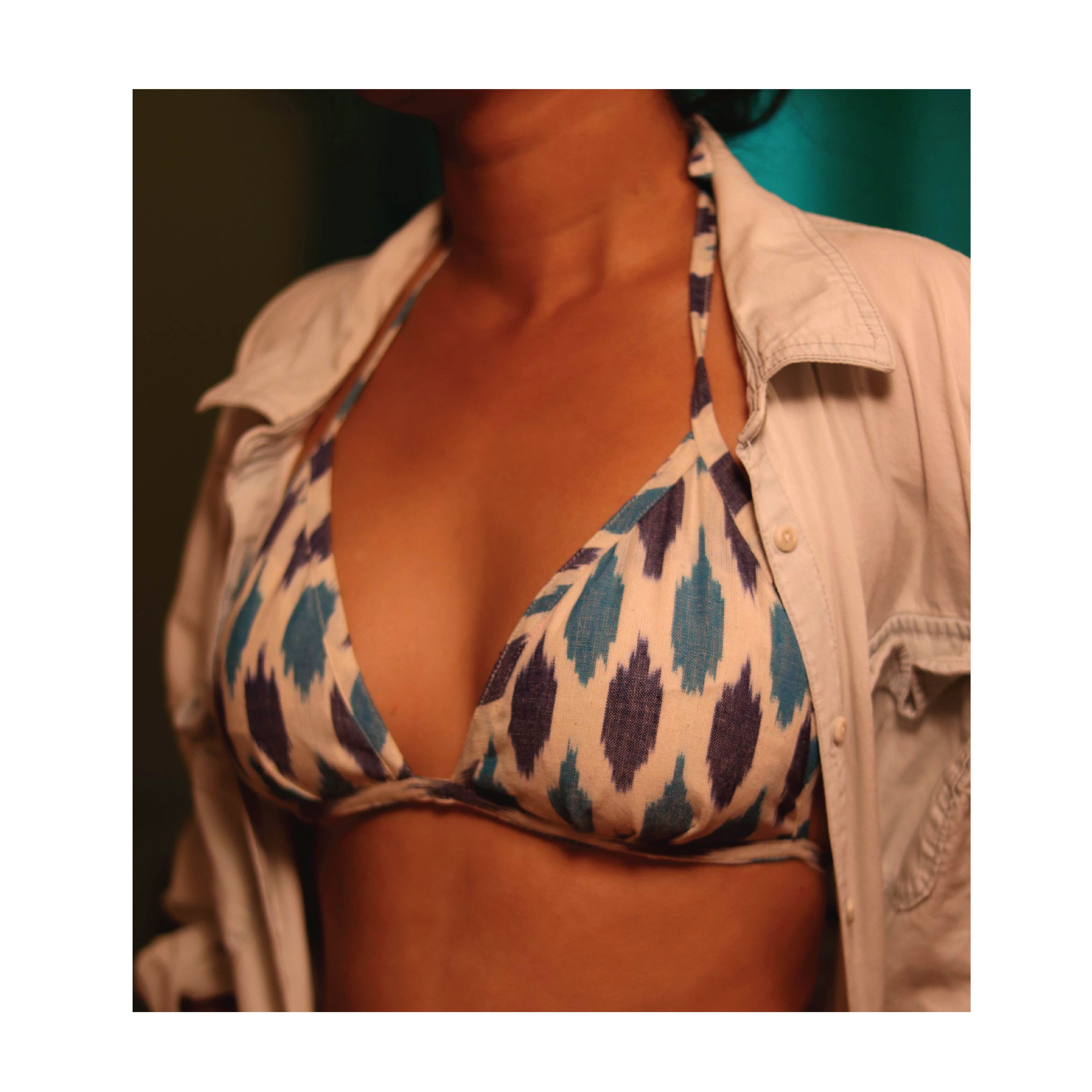 Handloom Bikini Tops & Bags With Doodles: Kaapus Tree Has Adorable Stuff
Shortcut
Kaapus Tree is a Goa-based online store that designs and retails a bunch of cute clothes and bags. At the heart of all these creations are Vinaya's love for sketching and working with natural fabrics.
What Makes It Awesome
The fact that most of Kaapus Tree's designs put a smile on your face. Whether it's a character you recognise, the sweet humour she infuses or the no-fuss agenda, you're instantly drawn to all of it.
After spending years with an advertising firm in Mumbai, Vinaya felt like she'd had her fill. Her heart was still in Goa and after moving back, she wanted to create sometime she was passionate about. It started off as doodles before someone wanted them on a bag and that's where it all started. Today, a lot of what she creates, is centred around feel-good, slice of life doodles. You can find bags, scarves, kids clothes, handloom bikini tops, travel pouches and more.
She's also experimenting with scrap fabrics she collects from boutiques and tailors currently, turning them into bags and clothes. The creations are a compelling and beautiful reason to turn to sustainable clothing. You'll see lovely summer dresses, kurtas, bikini tops, scarves and pants that have been designed using fabrics that would have otherwise added to the growing landfill. Vinaya, instead, rescues these scraps and stitches them together into easy-breezy silhouettes. She's even collaborated with brands who've used her artworks as patterns on clothes (Indie Project Store's kids' clothes being one such tie-up).
And, if you like an artwork customised for you or a friend/bae, get in touch with Vinaya. Just letting her know who the gift is for and what he/she likes, is enough for her to get cracking. She recently designed something for Mandira Bedi's father based on Mandira's inputs on what he likes, his hobbies and personality. So, just little hints and you can get something sweet and personal for your favourite person.
The prices range between INR 500 and 2k.
What Could Be Better
This is a total homegrown brand with no physical presence and we really wish it'd consider a small space even if it's inside a multi-brand store in Goa.
Pro-Tip
You can see everything Kaapus Tree is selling on their Instagram page and order away. They ship the products across the country.
Comments