Adventure Therapy: Kayaking In Aldona, Bardez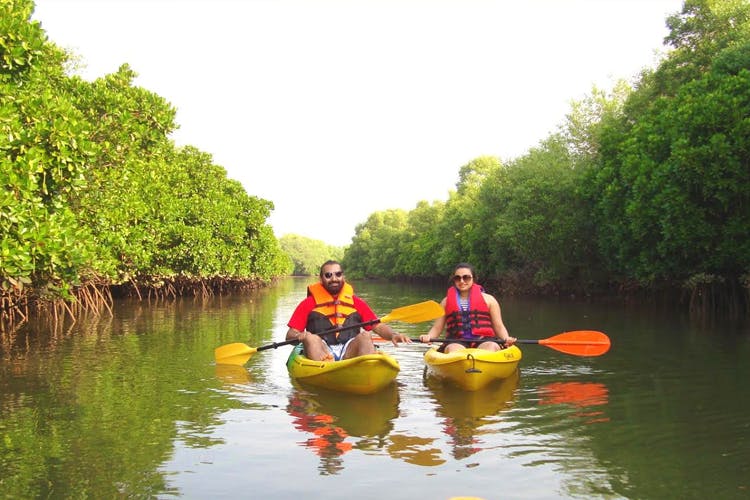 Shortcut
Peace and adrenaline don't usually mix, unless you're talking about kayaking in Aldona, Bardez in Goa.
What Is It Exactly?
If you aren't an adventurous person by nature, don't worry and mark this on your vacation to-do list. Go kayaking through the backwater creeks amongst the mangroves with peacocks flying between the trees and birds chirping all around. Enjoy the sight of kingfishers gliding along the water, the gush of sea breeze and the sound of water ruffles giving you a musical rhythm.
#LBBTip
This sport is best enjoyed in the monsoons. You can explore the option of kayaking through Lady M charters who run 2 single kayaks at a time which gives you a more peaceful and private experience.
Comments