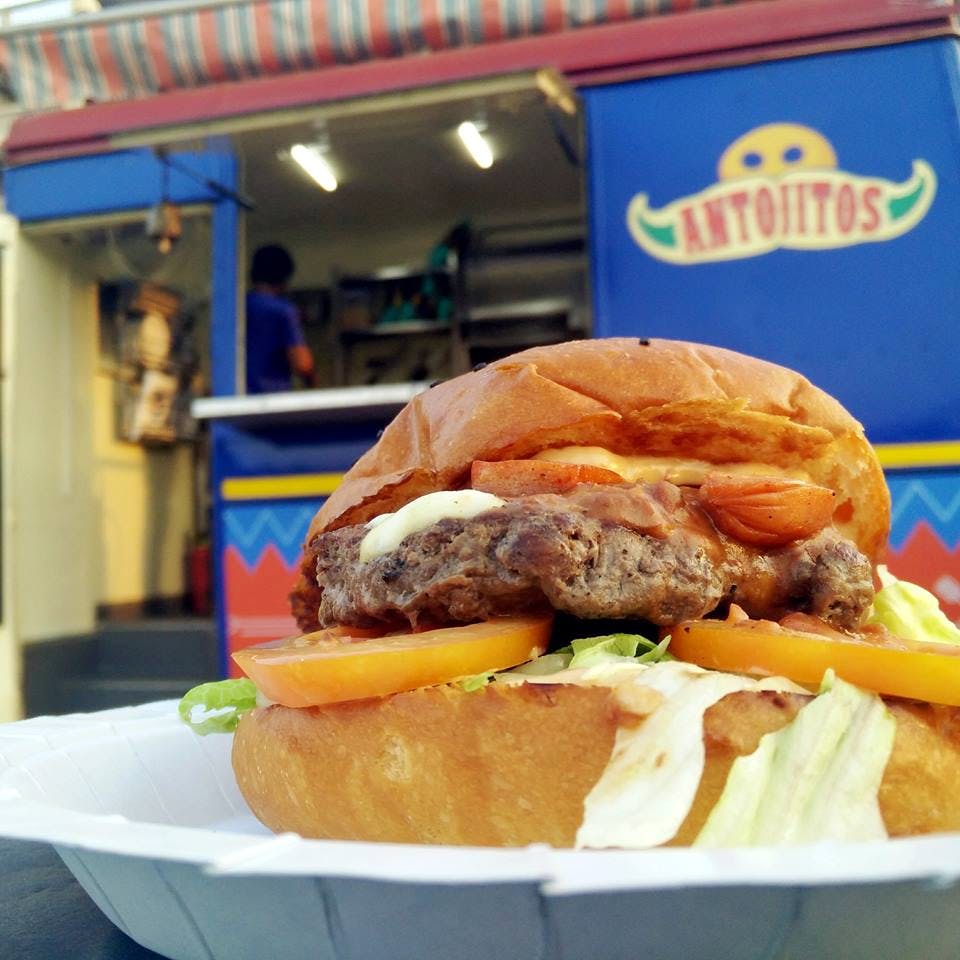 Nacho Nacho! Get Mexican Food Served Street Style At This Food Truck
Shortcut
What's Goa without a few pit stops at local food trucks that serve up some of the juiciest snacks to add to your foodie adventures? So, stop by at Antojito's Food Truck for burgers, quesadillas, hot dogs, Mexican-style grilled steak, and recently added veggie and non-veg pizzas!
What Did We Like?
Anyone who frequents the Caranzalem Circle, has sure come across Steve and Elvis, the two food entrepreneurs who from their delightfully painted food truck, serve up some of the most delicious Mexican style food we've eaten around here. The truck is usually parked every evening from 5:30 to 10:30, overlooking some pretty fields and has almost become a landmark of the area.
There's a great many options of dishes here — we started with the quesadillas which at INR 250 came with an option of an array of non-veg fillings you could choose from — prawns, chicken, pork, beef. Their shredded sandwich, again for INR 250, comes with fillings of either pulled pork or chicken. The beef burgers come with a 40oz filling and is accompanied by various sides. If you're a vegetarian, worry not, there are amazing options too for you.
The El Mexicana came with salsa beans, cheese, chimi churi, jalapenos & a sausage — all this for only INR 250. You could also try the Three Amigos, which comes not only with that 40oz of beef filling, but also prawns and bacon. Their beef steak served with chimi churi is also a fabulous deal.
To add to this list of sumptuous food, they've recently added a bunch of pizzas to their menu. Margarita, veg, beef, chicken a combo of beef and bacon are some of the choices you have. The best part is that you can tell them the toppings you like and they will make the pizza exactly to your taste. Again, this comes at a mere price of just Rs. 250. Of course, it's not a Mexican fare without nachos, so they have those too, along with tacos and other add-ons like potato wedges, beef chilli, etc. Our suggestion, head there on an empty stomach, and thank us later!
So, We're Saying...
You want dessert? Their Snickerdilla is perfect; a tortilla filled with marshmallows, chocolate, hazelnut and drenched in a salted caramel sauce. BLISS.
Comments