The information in this post might be outdated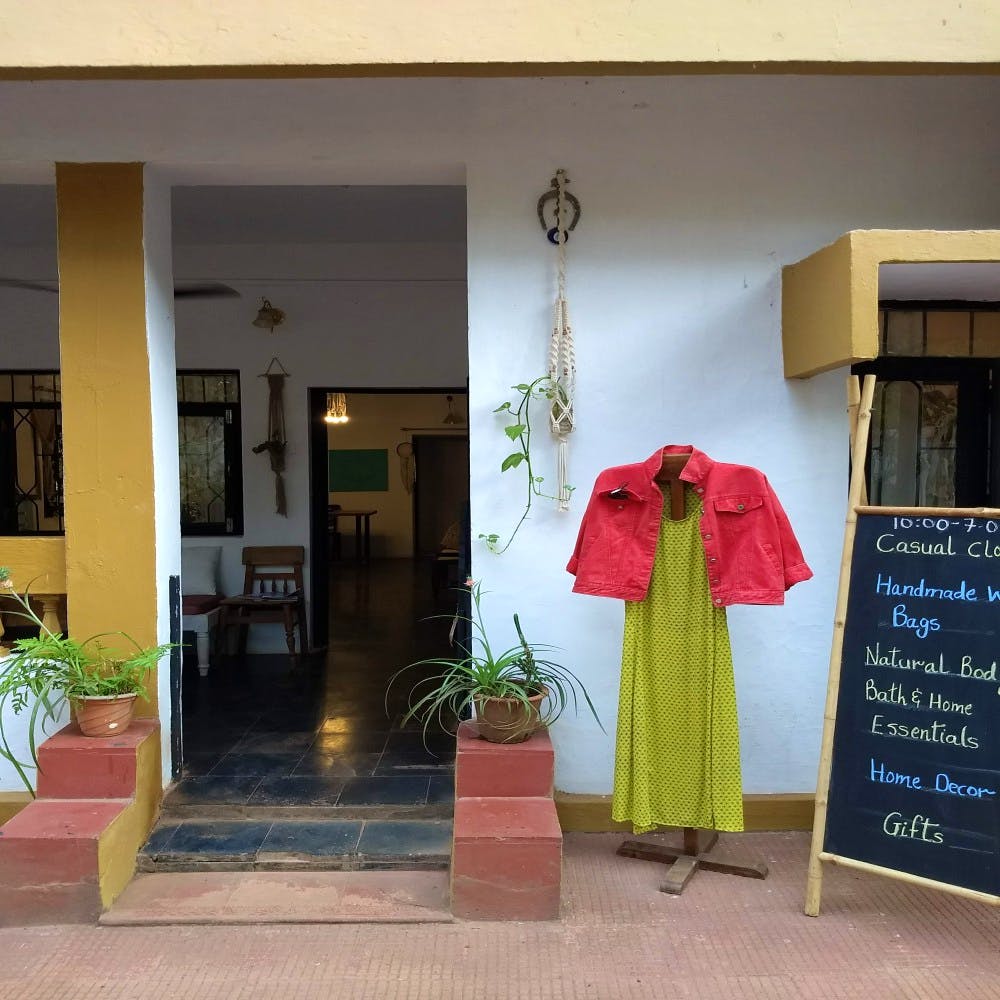 Iced Matcha & Buddha Bowls: We Dig This Hidden Gem Of A Cafe In Assagao
Shortcut
What does it take to survive in Assagao when pitted against heavyweights like Sublime, The Project Cafe, Mum's Kitchen, Gunpowder and more? Well, a place that doesn't try too hard at all. That's what Beetroot Cafe & Boutique, a laid-back space with a community table and a vegetarian-friendly approach, is all about.
What Makes It Awesome
A simple, dining-room style seating makes you instantly feel at home. Irina, the cafe owner, chief chef and narrator of fun stories, all rolled into one, is clear that she wants Beetroot to be a place where people can just be. Which shows through in her small-ish but thoughtfully curated menu, personalised service and a community table for meals.
With a small balcony seating and a cute teal-coloured dining table inside, Beetroot is like that friend who's always telling you not to take life too seriously. Maybe it's because Irina herself is clear that she's there to have fun — with the food, the cafe, the boutique that's in the making, and with everything. You'll see cute macrame hangings, bamboo bags, lamps and a lot of it is for sale. So, yay!
Coming to the food, you can expect wholesome bites (a lot of it is vegan too) and a mish mash of frozen lattes, fresh juices, salads and dips, fried rice and breakfast desserts. We were in love with how simple and yum the food was with special creds to the buttery toasts with taziki and sundried tomatoes and kimchi fried rice. It of course makes all the difference when the dipping sauces (soy-ginger and wasabi mayo) and condiments (holy guacamole and boss baba ganoush) are made from scratch inside Irina's kitchen.
In keeping with the healthy theme, our early dinner also included a chill time with Japanese iced tea, a subtly flavoured chai with a smoky undertone and a glass of fresh pineapple lemonade. What else would we recommend? Well, definitely the pineapple crumble for a morning treat and frozen matcha latte (no caffeine makes it a wonderful evening drink). And if you're living around Assagao and feel like being a cat, she home delivers. Or, you can get a chilled latte takeout on your way to somewhere (or nowhere?).
Pro-Tip
Irina's boutique will be set-up in a few weeks' time and another thing that'll start? Dinners. There are talks about having some non-vegetarian dishes too!
Comments