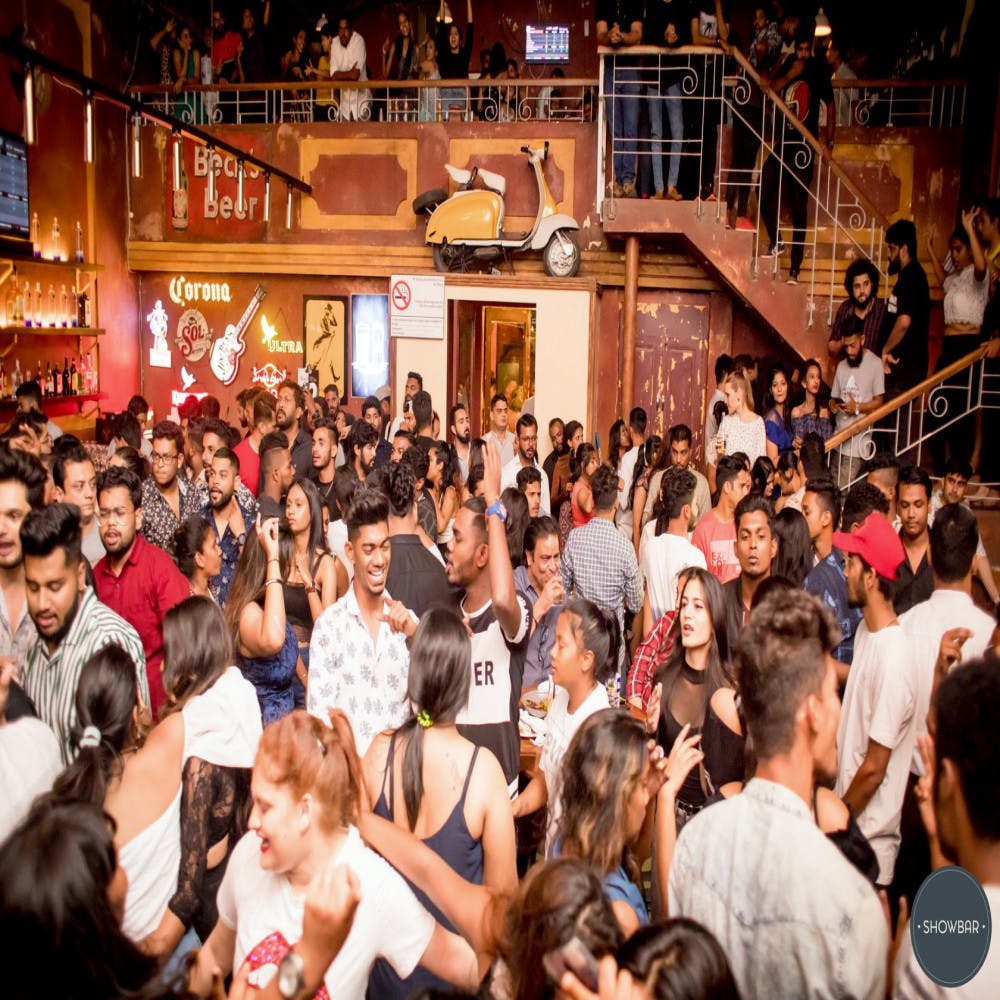 Bollywood, EDM & More: Party Like Crazy At These 11 Night Clubs In Goa
Goa continues to be the party capital of India, so if you're looking at letting your hair down till the wee hours of the morning, then check some of these night clubs out. Of course, a lot of the popular places shut down during the monsoons, but these are the places that stay rocking throughout.
Soro - The Village Pub
Soro means alcohol in Konkani, and how apt is the name?! This bar, again, is housed in an old Goan house with a nice outdoor seating as well as pool table. They have live bands on some nights and DJs playing through the week. It is a great place to chill, or dance or play pool or just lounge and watch the night go by. Sundays are their most popular salsa nights, where they have an instructor teach you for the initial part and then everyone just takes to the floor to do their own salsa moves.
Cantare
Cantare in Saligao is where you head to on Mondays if you are in the mood to jive, swing, foxtrot or more of the old style dancing. They have a very popular jazz band playing every Monday night. It has a great vibe for all ages, but be warned that you are again going to need to book a table early on if you want to sample their delicious Thai and Goan cuisine. Though well known by the locals, it has now become popular even with visitors.
Favela Bar & Kitchen
What once used to be the ever-popping Big Tap in Baga is now Favela. This rocking new club (that's had the Cohiba folks chip in), is one of spots that's full of locals and long-stay tourists dancing to peppy beats. On weekends, they often have live bands and the energy is contagious. Their cocktails and food menu will also spoil you for choice and we'd take the Favela party over most other night haunts on any day. Ideally, gather up your gang on the weekend and be prepared to stick it out till past midnight (this place picks up late and parties go on till 3am).
Showbar Exchange
With Art Deco style exterior and a rustic décor style inside, Showbar is a slightly subdued neighbour of SinQ. With high ceilings, quirky furniture and cartoons playing in the backdrop, it gives you just the right vibes to dress up and party. Live band nights, exchange rate prices and regular DJ evenings keep the place upbeat. It's in fact become a popular hangout with the youngsters, so you're always in the middle of a lot of fun, chatter and energetic dancing.
Curlies & Shiva Valley
One of Goa's oldest and most legendary beach shack, Curlies and its adjacent Shiva Valley have been the party hotspots in the Anjuna area for decades now. It used to be the place to be at sundown after the famous Wednesday Anjuna flea market, though post-season the area mellows down quite a bit. But true to the Goa's party spirit, the party goes on, even during the off-season months. The big party nights here are Mondays (for techno) and Thursdays (for trance). Shiva Valley, next to Curlies, is famous for its Tuesday trance parties that start from 4pm and continue till the next morning.

Cavala
When in Goa, what could be better than partying with live music and a bubbling crowd? A laid back resort-restaurant that has been around since the '80s, Cavala is set in a heritage house with a sprawling garden and courtyard bar. There's live entertainment most nights, with Friday being the biggest party night when the energy and high spirits of the place are almost infectious! The crowd here is slightly older, but that isn't something that daunts the ever-a-good-party-loving Goan spirit. The music usually revolves around jazz, blues, retro and rock tunes, with crowds through the year dancing away into the night.

Cohiba
Another classy live music venue, Cohiba is amongst our favourites when we don't want to call it an early night. The music switches up a notch at around 1am. The venue has this vibrant, exuberant Cuban flair, fusion cuisine, and signature cocktails that bring you the promise of fun and frolic reminiscent of Havana. There's karaoke on Sundays for those who like to sing and if you perform, you get a free mojito too! The characteristic music nights play anything between retro to reggae and are just the right kind to get you into the mood for a night of carefree partying.

Nyex Beach Club
Looking for electronic music to dance to all night long? Head to Nyex Beach Club. The sprawling club is spread over three levels - an indoor club on the top floor, a VIP lounge on the second floor, and an outdoor lounge deck with a stage on the ground floor. It's located right by the Anjuna cliff and boasts of stunning sunset views at the beachfront. Special events, music festivals, and sundowner parties are held here through the year. Another reason Nyex is the go-to spot for late nights is that it remains open till 4am.

SinQ Beach Club
A gem on the Fort Aguada Street in Candolim, SinQ Beach Club is a nightclub that gets you into the groove the moment you enter the place. With its neon lighting and ambience and mad crowds, it is definitely a hotspot in North Goa. The club gets a host of locals and travelling party poppers visiting it regularly, and most stay till dawn and party the night away. You should definitely go here on a Saturday night as they play awesome Bollywood music that will make you never want to leave.

La Habbana Beach Club
This beach-side lounge and resort on Baga beach is located in the forever buzzing Tito's Lane. Apart from its beach cabanas, a pool table and heady cocktails, its got a total party vibe. Mostly frequented by tourists or folks who are staying at the resort, this place is a great hangout if you and your squad are after some good food, a few shots and some uninterrupted dancing. They even have a cigar lounge where you can sample some Cuban cigars. Sounds fancy, right?
Owl - The Premium Night Club
Located in another tourist favourite, Calangute, Owl is party spot that gets everyone grooving. Managed by the folks behind Divo Lounge, you can rest assured that good food's a given and gin cocktails are awesome. They regularly announce DJ nights, open mics, Ladies nights and other fun evenings to keep you on your toes. So, if you're staying that side and are looking for a place on a sultry or rainy Goa night, this is the perfect indoor club.
Ask Aishwarya a question