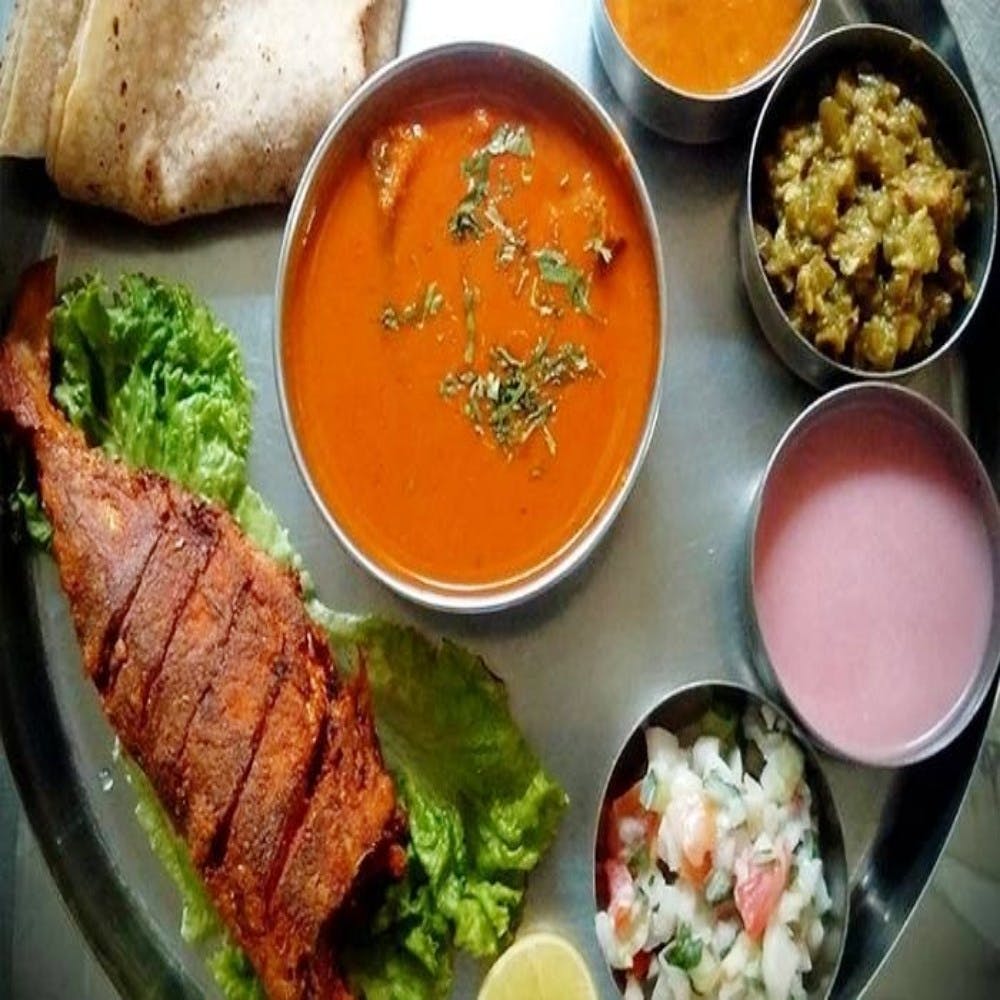 Kickass Seafood Joints To Hit Up On Your Next Trip To Goa
Shortcut
Seafood and Goa go together like bread and butter, or seafood and beer. And we're sure you have heard of all the famous seafood joints that your friends have visited in the past. But this time, we decided to go try out the ones that may not be on the tourist map but are a favourite with the locals, and we bet you'll love them just as much.
Babazin's
Babazin's has to be one of the most well-kept secrets of Goa. Not only does John, the owner and the main chef make some awesome seafood, the restaurant also has a killer view. Located near the Reis Magos Fort, right on the Mandovi, it overlooks the spot where the river meets the sea. It's also the perfect place to watch the sunset. Be it their tisryo, crab curry, rava fried chonak or the rechado masala prawns, you will not leave the restaurant without wanting to come back again. Opt for their choco lava cake with ice cream to end the meal on a sweet note.
Sanil Bar & Restaurant
This little restaurant located in a bylane off Chogm Road (next to the Amrekar Temple in Porvorim) is a must-visit for every local. It's more than 15-years-old and is run by the second generation of the Naik family. During the day, it is filled with office goers from around the area, and in the evenings, it is packed with diners enjoying their fish thali or other preparations like the xenanio (mussels), rava fried fish or prawns.
Kokni Kanteen
Nestled in one of lanes in Panjim, this small establishment is cosy and comfortable. Serving authentic and traditional seafood as well as innovative dishes like their yummy bhajiyas/pakoras with crab or prawn meat. So after you are done with your shopping or visiting the Panjim Church, definitely head here for their amazing fish thali and other seafood specialties.
Viva Panjim
A walk around Fontainhas, the old Latin Quarter in Panjim will lead you to a quaint restaurant, Viva Panjim, located in an old Indo-Portuguese house. Serving some of the best seafood, their most famous (and the tastiest) dish has to be the prawn curry served with rice or the pao. Of course, there is a lot more on the menu with their awesome batter friend squid or the mussels rawa fried. Trust us when we say this, any visit to this 150-year-old-home-turned-restaurant is a happy one.
Sri Restaurant & Bar
Close to heavyweights like Thalassa and Antares once were, this gem might not be overlooking the beach but it makes up with its chill garden seating, lazy cats and fresh seafood. If you want a bit of everything, treat yourself to a fish thali. If not, there are prawns, calamari, crab, and other fresh catch of the day (mackerel is our favourite). Get yourself a King's or Feni for true local feels.
Sai Krupa
This is another local spot for great seafood. Located in Porvorim, behind the Navtara restaurant, this small joint serves some of the most fresh and tasty Goan seafood preparations. So have a full thali, or just call for some fried fish and prawns. Definitely try the local fish like chonak or modso if available, and be prepared to not be shocked with the bill. This is exactly why it is a local favourite and well kept secret…until now.
Comments