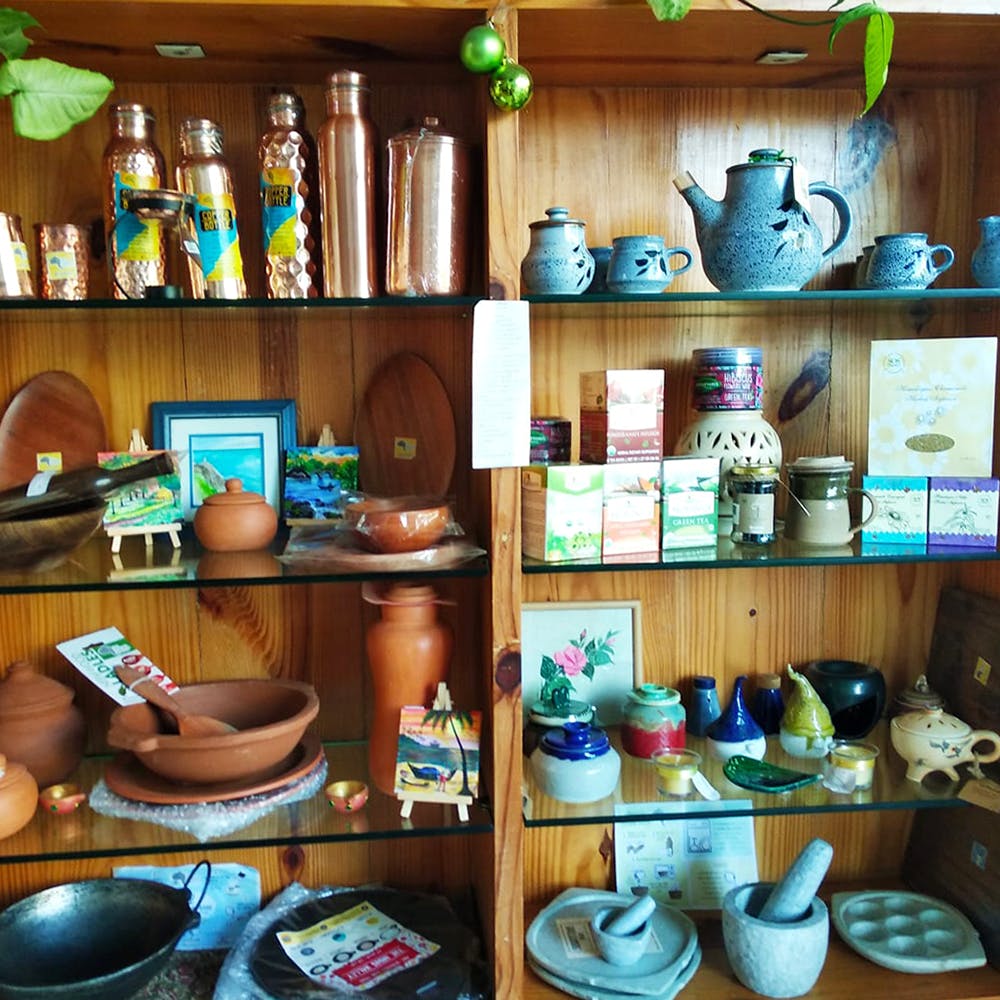 You Can Get Organic & Natural Products From Over 60 Brands At This Goa Store
Shortcut
Earthlings is a small store in Margao that's been urging everyone to reassess their choices and shift to a more sustainable life. To help people transition, they've stocked up over 60 brands from all across India to sell organic/natural food, bath and body products, cooking ware, decor, apparel and more.
What Makes It Awesome
From conscious clothing to terracotta clay pots, they've managed to squeeze a surprising array of products in a small-ish space. As suited for a first-timer as for a seasoned sustainable living enthusiast, Earthlings is a great place to discover homegrown brands that are offering chemical-free alternatives. Since the idea of the store isn't to merely get people to buy, Toral, the store owner, takes personal interest in talking to people about why the shift is so important.
While the brand, of course, has loyal neighbours who turn up to replenish groceries regularly, there's a lot of interest from long-stay Goa folks as well. And why not? Where else will you find everything from pulses, teas, oils, handmade dark chocolates, dips, marmalades and kitchen essentials to healthy candies, natural conditioners, essence oils, natural cookware, yoga mats, placemats, clothes and the works, all under one roof?
Toral also frequently takes to social media to spread the word about healthy consumption patterns and the many benefits of the products she stocks at the store. These nuggets are shared on Whatsapp with her customer base of 500. So, you're always in the know if something new's arrived at the store.
The vast collection of things also means that you can find juices from INR 20 to solid teakwood lamps that go up to 4k.
What Could Be Better
We wish we had access to them at pop-up markets so the good stuff was more accessible, but for now, you'll have to go to Margao to check it out.
Pro-Tip
They have an e-store to make deliveries all across the country.
More Information
Earthlings Live Naturally
Comments