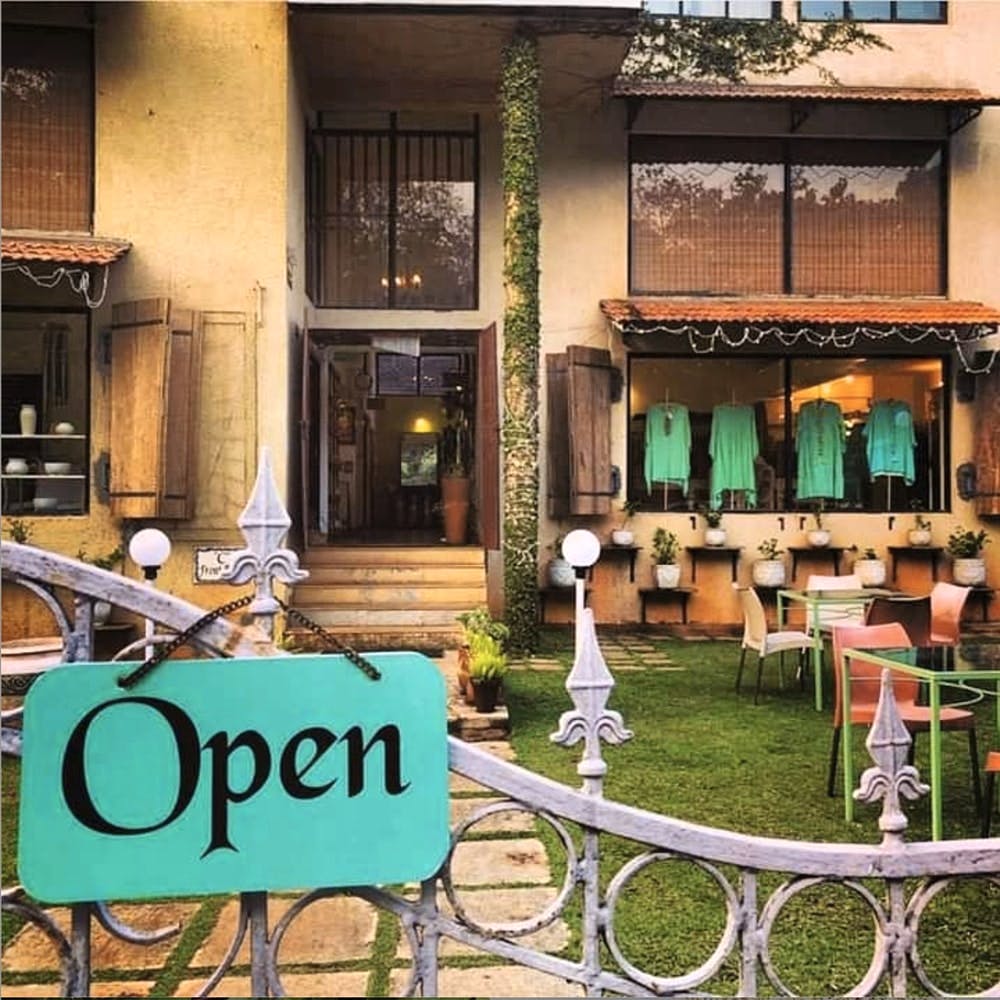 Handloom Saris, Jewellery & Artisanal Tea: This Assagao Store's A Sight To Behold!
Shortcut
What do you have when three generations of creative entrepreneurs come together to uphold traditions they've grown up with? A boutique store that's as exquisite and eclectic as is the Indian Story - selling saris, menswear, jewellery, teas and other unique pieces that's truly one-of-its-kind - only with a kind of warmth that only family businesses can have.
What Makes It Awesome
Set in the main street on Assagao, The Indian Story brings together a collection of traditional Indian arts and designs that have a chic, contemporary edge to them. An upcycled car (yes, you read that right!) that now houses an assortment of saplings for passersby to pick up, is parked right outside the gates, and sets the tone of what you might expect inside this sprawling boutique store.
Pooja, the fashion designer of the family, fronts the family-run business that curates bespoke arts and crafts from the far corners of the country. The central concept that characterises each of the products here, is to marry the skill sets of the native weavers, sculptors, potters with the vision of contemporary, chic independent designers creating one-of-a-kind pieces that you'll be hard-pressed to find anywhere else.
The store houses houses everything from artisanal teas, sourced right from the tea gardens in Darjeeling and Assam, to bespoke menswear, to exclusive handloom saris sourced straight from the weavers and chic summerwear to stunning pieces of jewellery. We fell in love with their collection of saris —  breathtakingly beautiful as it was! Each sari is carefully curated by Pooja's mother, an erstwhile geography teacher, who now travels across the length and breadth of the country sourcing original weaves and designs that are a culmination of style and sophistication.
The summerwear also sports the same elegance, and is characterised by flowy silhouettes and soft luxurious fabrics. They also sell art and charming succulents and other potted plants, to keep alive a family tradition of gifting plants. At the end of a day of immersive shopping, you can sit in their beautifully manicured lawns and relish a rare cup of first flush, that Pooja's father brews to perfection... all while the sun gloriously sets over the picturesque village of Assagao.
What Could Be Better
The products are priced on the higher side, but then again you're paying for bespoke pieces.
Pro-Tip
The prices are available on request though remember, that you'll need a prior appointment to visit the store.
Comments