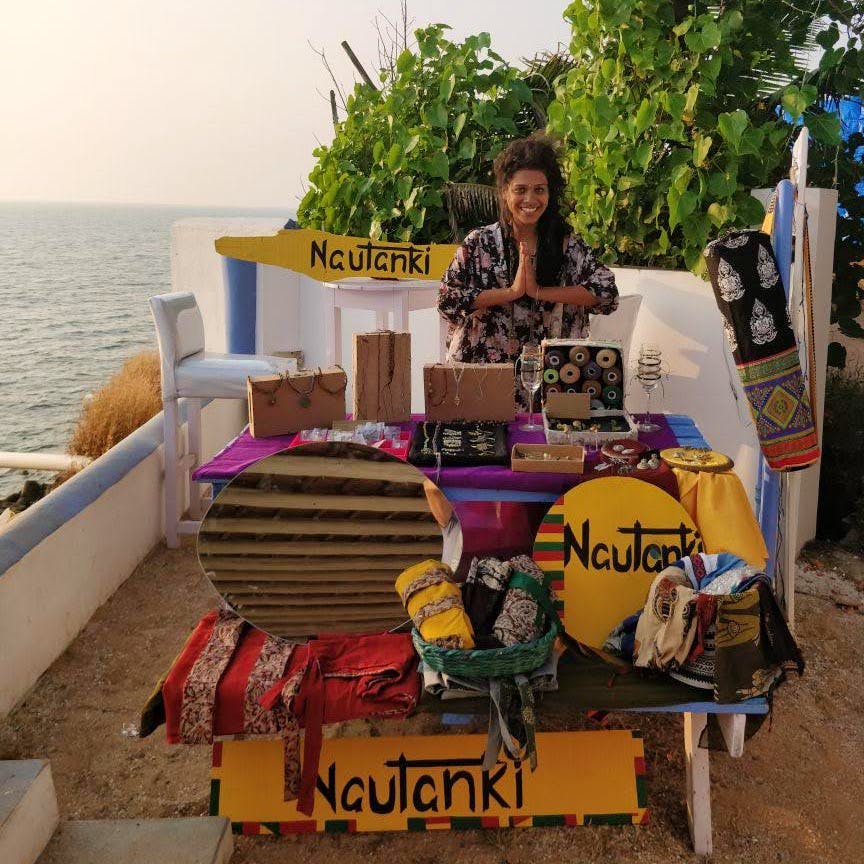 Indulge Your Hippie Heart With Macrame Headgear, Anklets, Earrings & More
Shortcut
Would you sell something that you won't yourself wear? Ankita, the creative and entrepreneurial force behind the brand, Nautanki, insists not! Her jewellery — pieces she weaves in intricate macrame knots — are manifestations of her hippie heart and travel inspirations.
What Makes It Awesome
Based in North Goa, Nautanki is a home-grown brand that started two years ago, when what began as a meditative practise for Ankita, eventually turned into eclectic jewellery and wearables. Each piece is designed with delicate macrame patterns and embellished with beads and trinkets that the creator handpicks during her travels.
Her pieces are meant to be unisex and a lot of them are multipurpose. We love the ease with which a neckpiece turns into a quirky headgear and completely alters the vibe of your look. While experimenting with jewellery and how its 'supposed' to be worn, she comes up with bohemian trinkets that will add the touch of the much needed drama to otherwise mainstream looks. She does have the flair for drama, she owns with a giggle — hence the brand name, Nautanki.
Nautanki's wearables include everything from rings and bracelets, to neck pieces, anklets, leg-garters, to bags and headgear. Her signature pieces (and personally our favourites) are the hairpieces she designs and then skillfully weaves into your hair. You can either choose from her existing designs or commission her to customise a piece for you. You'll often find her at various pop-up bazaars, as well as at Cafe Cotinga in Anjuna. She posts her latest creations and sells them through Instagram as well, so be sure to keep an eye out for the page.
Pro-Tip
The prices are reasonable, and are available upon request. While the lowest starts at about INR 500, they go upto INR 2,500 or more. And if that sounds expensive, just remember you are paying for hours of handiwork and it is quite likely that your piece will be one-of-a-kind! So go ahead, indulge your hippie heart.
Comments