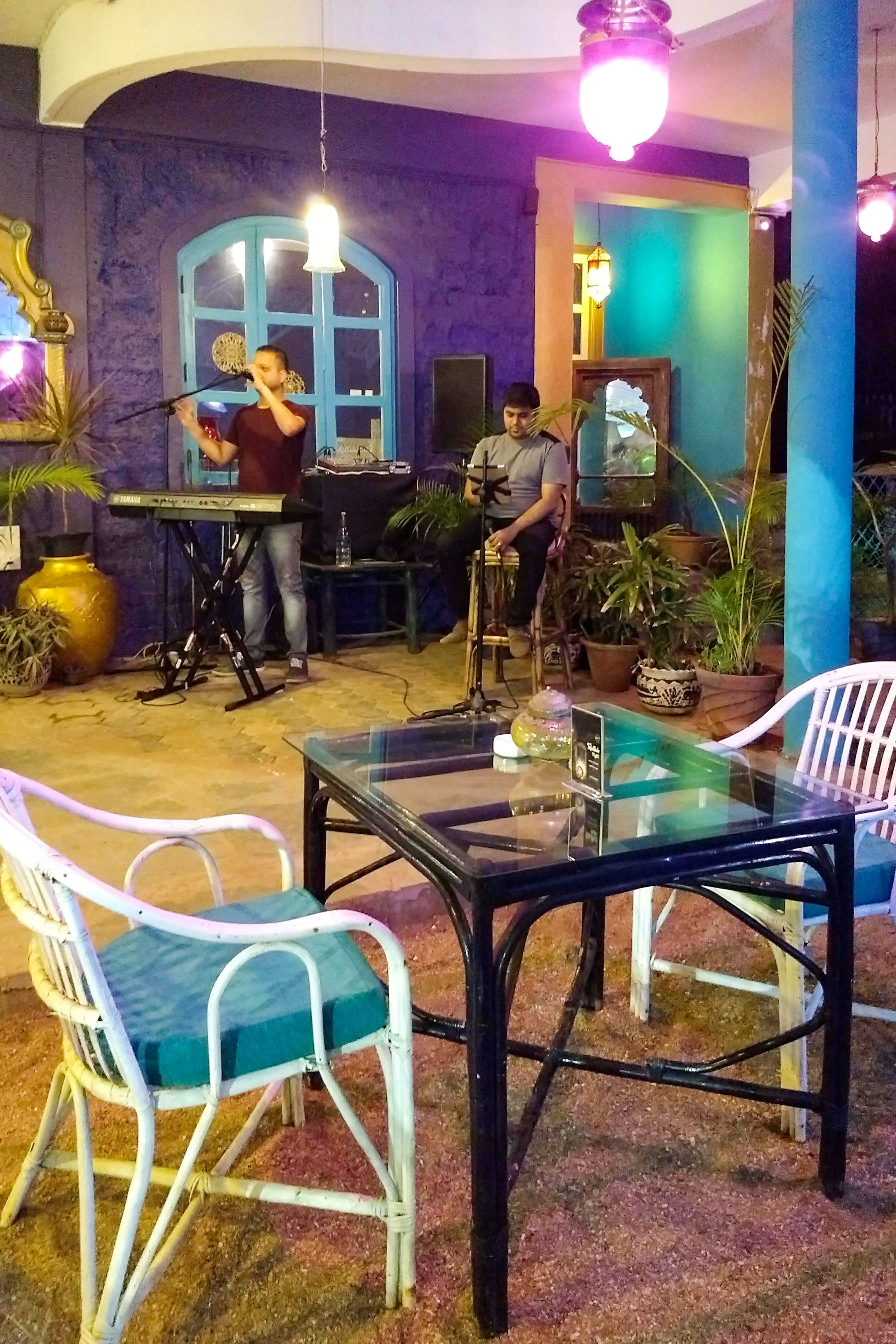 Hookah & Massive 7-Course Thaals Await At This Bohra Restaurant
Shortcut
Thaal is four-months-old restaurant in Reis Magos that's got Bohri food cooked and served in a homely fashion. The idea of the place is to remind people of the way Bohri meals are supposed to be had — together with the family, from a gigantic thaali.
What Makes It Awesome
Rumana, the woman behind Thaal, ran Eden in Calangute and Candolim for years but the plan was to have a cafe overlooking the river and serve food that came naturally to her. So, it had to be Bohri cuisine with lots of mutton khichda, bohri cutlets, ghosht, raan and moong dal samosas. She's grown up eating these delicacies at home and knows that the devil is in the details (read in the homemade ghee and the way the whole spices are ground). And this focus on going back to age-old recipes makes each dish on the table have a distinct flavour.
On the evening we visited, we were treated to live retro music along with a selection of authentic Bohri food. We tried the chanaa batata salad which was a yummy medley of sweet and sour chutneys and Bohra cutlets that were soft and delectable. If you're a vegetarian, get yourself the gulab jamun ki sabzi, we say.
The meat eater devoured mutton nihari that he confirmed was a wonderful marriage of tender meat in a delicately spiced gravy. Oh, and the accompanying laccha paratha sealed the love affair with the cuisine for both the vegetarian and the carnivore. After a hearty meal, the sheer khurma (vermicelli and dry fruits in sweet milk) was just the sweet end we needed.
The menu's also got roghan josh, Bohra dum biryani, masoor pulao sarki, kokum ke alloo and other intriguing dishes that you wouldn't find everywhere. So, if you're all about experimentation and big, lovingly served portions, you've got to head here.
What Could Be Better
We wish they were serving their signature cocktails on the day we found them, but hopefully, you should be able to have a lot of interesting drinks from their signature menu. Our faves from the evening were Cinnamon Appletini and Feni Caprioska.
Pro-Tip
The Thaal folks deliver within a 4km radius but will go up to a 10-12km distance for an additional delivery charge of INR 250.
By the way, if you really want to enjoy the best of the restaurant, you'd better try the 7 or 8 course veg and non-veg thaal that's priced at INR 450 and INR 700 per person respectively. And, for this, you have to be seated inside, on the floor, surrounded by fluffy cushions and an unmistakable Bohra household vibe.