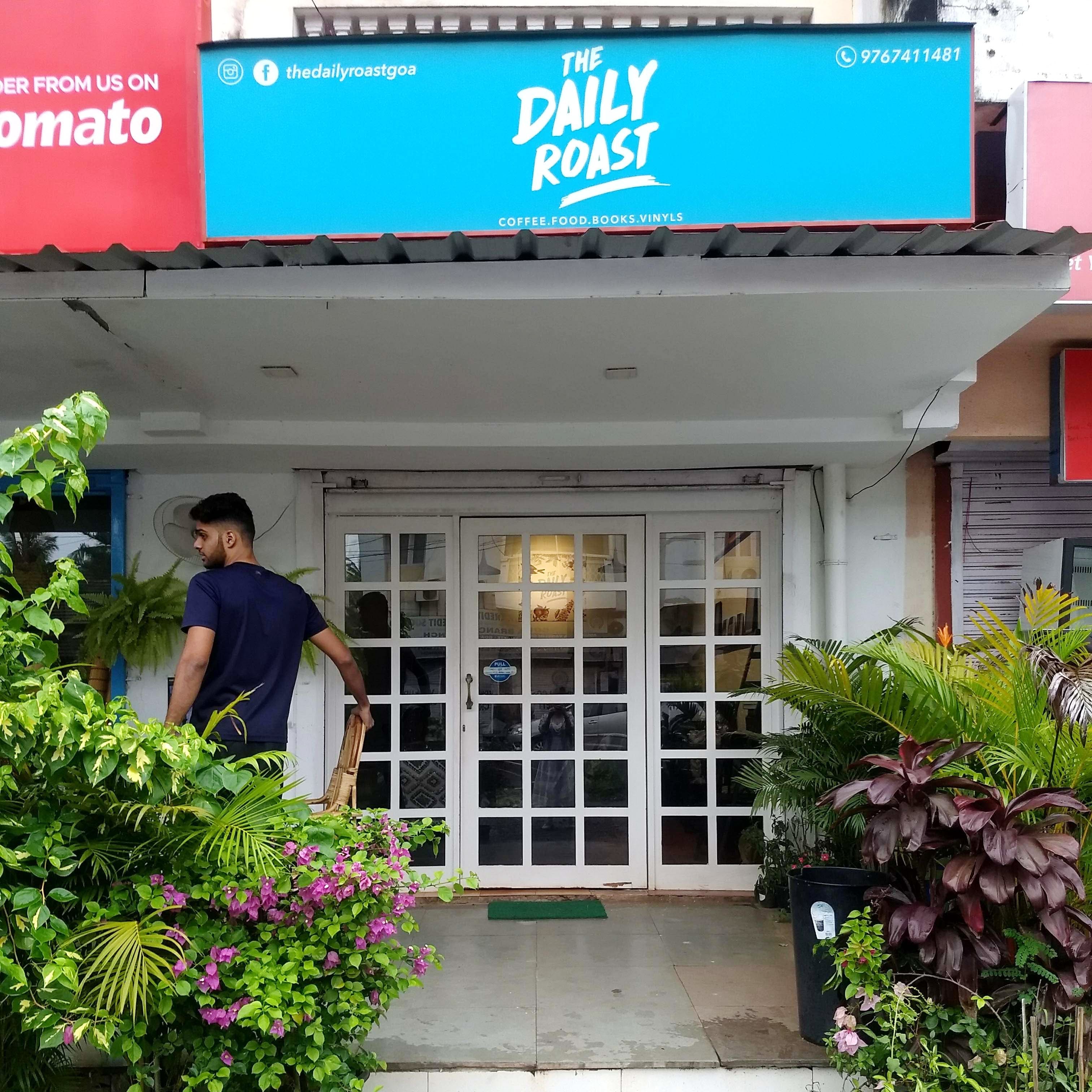 Get Your Fill Of Coffee, Sandwiches & Books At This Cosy Cafe In Colva
Shortcut
We'd have been disappointed in our search for good coffee around Colva if we hadn't found The Daily Roast. A warm neighbourhood cafe, this one's for those in search of a quick, almost-healthy bite. Think a menu with salads, gourmet teas, sandwiches and homemade cakes.
What Makes It Awesome
Run by one of the folks behind Hideaway, The Daily Roast seems to be as popular with folks from around the area, as with the tourists. Students playing board games, couples catching up, families walking in to escape the rain and get some cake and tourists perusing the menu… Everyone's welcome here.
With a dose of happy art all over, it welcomes you like you were an old friend. A lot of cute artworks line the shelves and bright graffiti on one of the walls lends it a tropical, summer vibe. There's a small selection of books if you're there to while away some time and board games if you're whiling away time with friends.
The menu's a mix of tea, coffee, milkshakes, desserts, smoothies, sandwiches and salads. We picked coffee, of course and both, the Vietnamese Coffee and Espresso were just what we needed to wake up. On the staff's recommendation, we tried a potato and hummus sandwich and a Mediterranean Tuna for the pretend healthy non-vegetarian. Both of these were satisfying and homely; a great alternative for when you need to carb load minus the unnecessary cheese and butter. Their homemade dips are a delightful replacement for ketchup too! Oh, and that lemon cheesecake smoothie was top-notch.
The variety of pot teas including everything between kahwa and flowery concoctions, is pretty rewarding for a chai lover (don't we all have that one tea person in our lives?). We know folks who are all praise for the barbecue salad and the desserts. So, a mocha for a broken heart, a smoothie for a hot day or even a warm detox tea to wind down after office, hit up this quaint heaven the next time you're around.
What Could Be Better
The washroom here could be cleaner for sure.
Pro-Tip
There's a tiny outdoor area to sit around on those breezy evenings and it's where you'll find us.
Comments