The information in this post might be outdated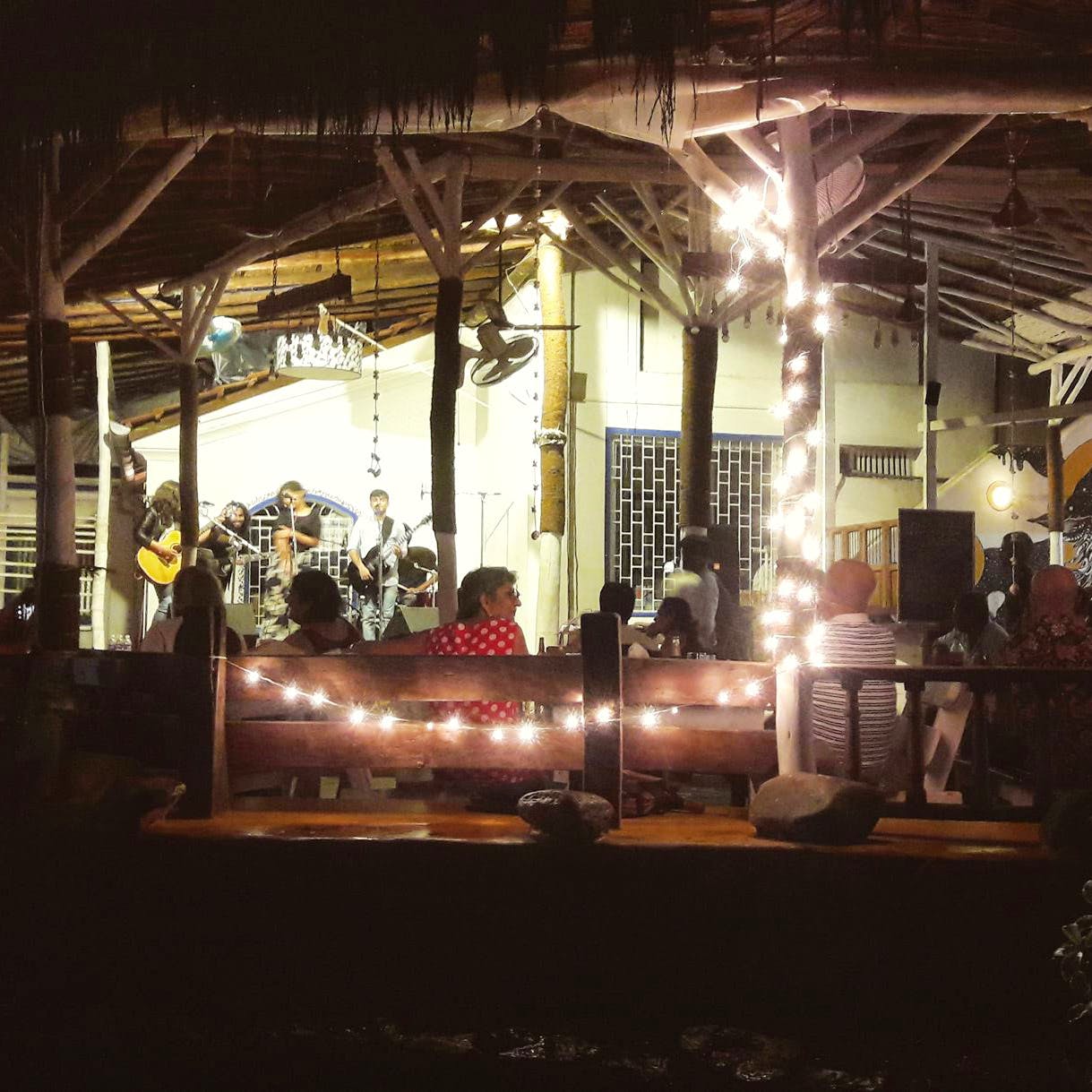 We Bet You Didn't Know About This Gorgeous Spanish Tapas Bar In Goa
Shortcut
Tucked inconspicuously behind Paper Boat Collective in Sangolda lies Tiera Y Mar. With a brilliant tapas menu, delish cocktails and an all-out nice dinner vibe, we're kind of sad it'd remained such a well-guarded secret for so long.
What Makes It Awesome
On a Wednesday night, we were chuffed to find just enough diners to make Tierra Y Mar a fun place to hang out. Its rustic furniture, open bar and courtyard setting is perfect if you want some quiet time away from loud tourists. A non-fussy place doing good ol' comfort food is probably the best way to describe this gem.
Once you've made your way here, you'll find that Chef Ben and chief bar man, Nishant's energy and enthusiasm is endearing and their eyes light up when they speak of food and cocktails. At this bar, you can also rest assured you'll be well taken care of – the service is a good reminder of what we miss so much at Goa restaurants.
Having said all of this, the real star of the evening was undoubtedly the food. The place has a surprisingly small menu but like they everything up there on the blackboard is worth its salt. Expect an interesting mish mash of Spanish tapas and South American cuisine.
From the Cottage Cheese Taco and Veg Rosti to Seared Beef Chimichurri, you wouldn't dare doubt anything here isn't a sheer labour of love. The flavours on the plate are just the right blend of tangy and crunchy and mushy and spicy. Meat-eaters have to try the Beef Tongue Taco. And if you're cocktail fiends, head straight for the orange and cinnamon martini and their sours (both gin and whisky are amaze).
We figured that while a part of their menu remains unchanged (hey, no one messes with green chilli grilled cheese and patatas bravas), the other half depends on seasonal produce and catch of the day. Is this a mark of a good restaurant? Hell, yes. Is it well worth a trip even if you don't stay close? Hell, yes.
What Could Be Better
They have a dedicated space, full of billowy white curtains and twinkling fairy lights that's only for workshops. If you follow them on social media, you'll know they keep hosting live gigs, the good karma charity sale, movie screenings and other stuff but we were secretly were hoping they'd just let us have a table and candlelight and let us dine there instead. Yes, we're just greedy. But if we weren't nit picky, there'd be zero complaints.
Pro-Tip
They're shut on a Tuesday so save yourself a trip by remembering this. Oh, and keep this to yourself but their ramen evenings once a month are divine. Chef Ben slaves in the kitchen two days (and nights) straight to cook these wholesome bowls of goodness.
Comments