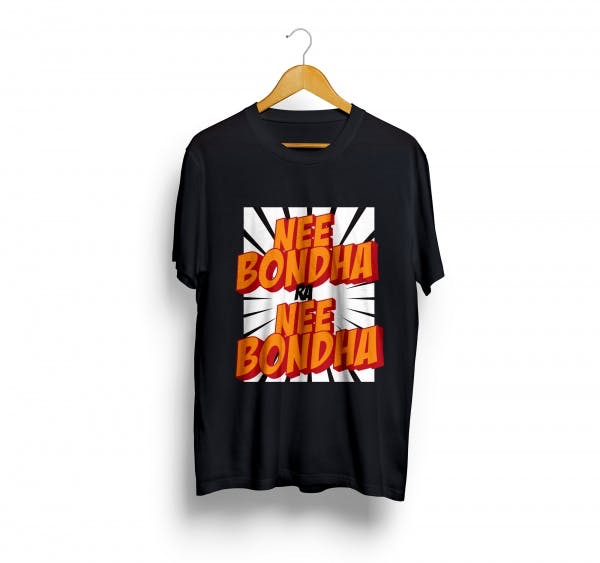 This Brand Has Quirky T-Shirts With Popular Telugu Cinema Dialogues & We're Digging It
Shortcut
Being High is a Hyderabad-based brand that makes quirky t-shirts with slogans and Telugu cinema dialogues on it. Arjun Reddy's popular dialogue on your t-shirt? Yaaas!
What Makes It Awesome
The fact that Being High designs a fine collection of t-shirts at prices that refuse to pinch our pockets makes it awesome. Ever since we spotted Being High at a flea market, a couple of months ago, we've been eyeing this brand. They're bringing their A-game when it comes to crafting t-shirts without cutting back on quality. We've spotted t-shirts with quotes like Em Matladtunnav Ra...Maadhar Board, Naa Saavu Nen Sastaa, In Front There Is Crocodile Festival, BP Teppinchaku. Are you a hardcore Pawan Kalyan fan? Your wardrobe definitely deserves a Naaku Koncham Tikka Undi t-shirt. With plenty of other designs like Next Enti, Last Bench Gang, Clever Pilla, Fasak, Cute Pilla, let's just say our weekly fun attire is sorted. The price range across the entire store is INR 400, so go shop already!
What Could Be Better
Honestly, this is more of a demand that a complaint. We need more designs and merch because everything is so limited right now.
Pro-Tip
Being High also makes saree blouses with Telugu doodles and laptop bags too. These are made to order, so contact them with a design of your choice.
Comments