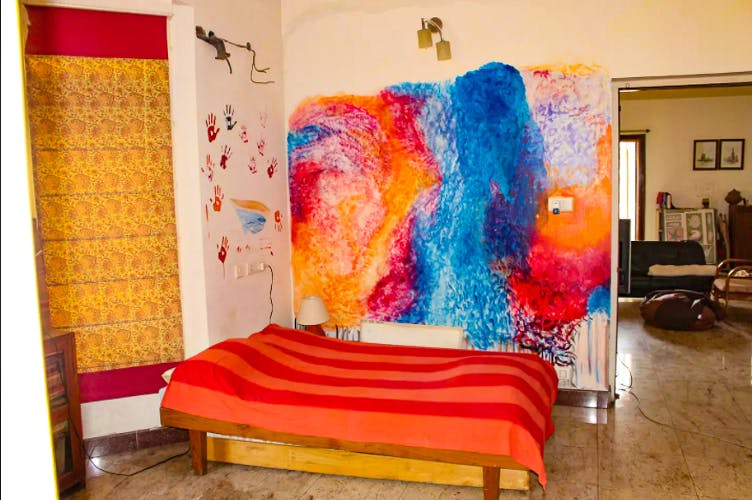 Artisan's Dream Room
Want to channel your inner mojo and run wild with your creative spirits? Then you must absolutely book yourself this artsy room in a bungalow which also gives you the company of lovable pets. Cascaded in the bylanes of Jubilee Hills is Artisan's Dream Room – a private room in a bungalow. Located on top of a hill, this room overlooks rock gardens and gives you a brilliant view of over 40 km from its terrace. Find yourself in the good company of bookshelves, lofty glass windows, and lovely wooden artefacts. The private room, however, is on the first floor, and it shares similar furnishing. We're loving the cozy bed and the bookshelf along with the table that's stacked with paintings and books. But what stands out in the room is the handpainted wall that's totally Instagram worthy.
Price: INR 654 upwards
Book the homestay here.
Also On Artisan's Dream Room