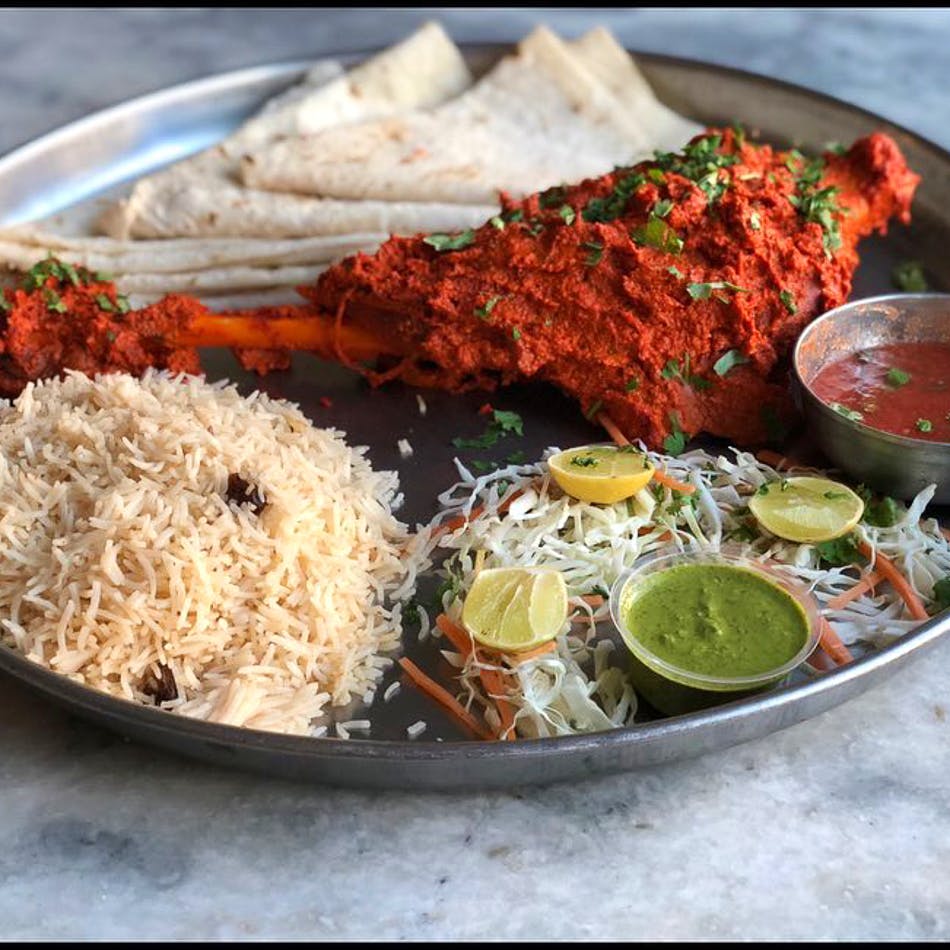 Pathar Ka Gosht, Kali Mirch Chicken & Raan: You've Got To Eat At This Iconic Eatery
Shortcut
You can't call yourself a food lover until you've had the food at Dine Hill. Serving up some killer (and authentic) Hyderabadi delicacies, Dine Hill will leave you asking for more. And the best part? It barely pinches your wallet.
What Makes It Awesome
Despite the lack of decor and ambience, you'll find Dine Hill packed to the brim. The concept of a big thali is something that dine hill is trying to reinforce again. Here, the food is served on one big thali and everybody on your table must eat out of that. Talk about sharing is caring. We cannot stop raving about the food just like most people that go to Dine Hill do. The lamb biryani served here, is out of this world. Just when you thought biryani couldn't better, Dine hill comes along. Pattar Ka Gosht, crispy fried prawns, Kali Mirch Chicken, and chicken 65 are just some of the mouthwatering items you'll find on the menu. One dish we cannot recommend enough is their famous Raan, which is a goat's thighs, marinated in tandoor and grilled.
What Could Be Better
The place is really shabby, and only if you are comfortable with that, you should go here.
Pro-Tip
Raan is available only on Saturdays and must be pre-ordered.

Comments