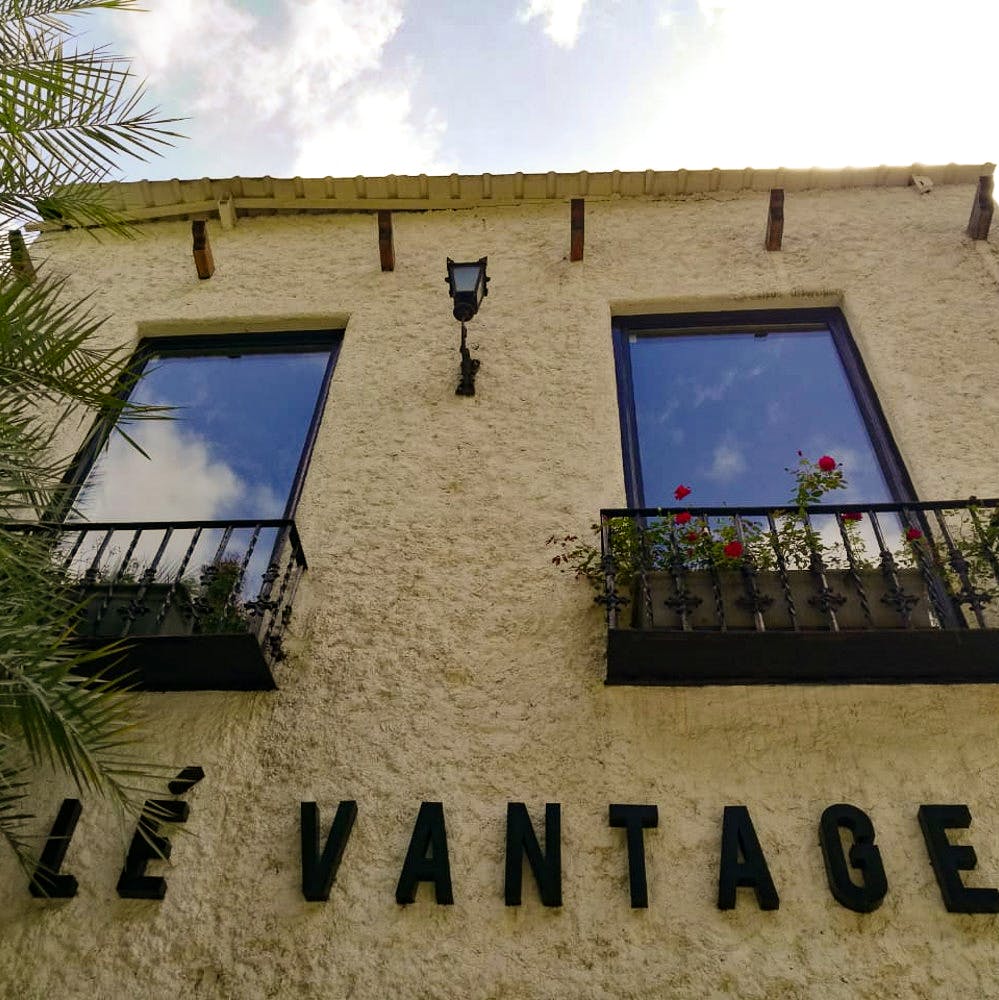 Instagram Fanatics, Hit Up These Cafes & Restaurants To Up Your Feed Game
We're living in the times of Instagram frenzy and let's be honest — nothing excites us more than a cafe with vibrant walls or restaurants with stunning lights. If you're bored of visiting the same old places and looking for something more, here's a list of that is sure to bring back cool to your Instagram feed.
Saffron Mantra
Secunderabad's very own Saffron Mantra is sort of a hidden gem, and not many people from Hyderabad travel all the way to reach here. But we're telling you, it's worth the drive — one, the ambience is brilliant, and two, the food is even better. The restaurant is done up in bright blues and greens with subtle yellow curtains adding an element of drama. At the entrance is a small seating area with bright cushions and quirky (Very Rajasthani) lights that you can pose against.
Lé Vantage Cafe Bar
Lé Vantage is definitely lit during the nights, but we've spent quite a few afternoons here to vouch for the fact that it's better during the balmy noons. The vibe of the indoor seating is very Mediterranean, and the top floor of the cafe-cum-bar has an amazing ambience. While on one side, there are windows giving you the view of the outdoors, on the inside, it has walls with neon lights and bar scenes going on (Proper downtown NY bars feels). The music is usually pleasant during noon and perfect for conversations over wine.

The Grand Trunk Road
The Grand Trunk Road in Madhapur has one of the best buffets in town (Where every dish is perfect) and we love it for its artsy walls and ambience. The walls of the restaurant are painted with signs like 'Horn Ok Please' and the like that one would usually find on a lorry. Plus, the place has two lorries, with one serving as a seating area for a large group. The lighting of the area reminds you of a highway dhaba and the Bollywood music pumps you up.
Kaficko
Kaficko is home and beyond for us. It has a larger than life Scrabble board, which forms a part of the gorgeous decor (proper Kinfolk vibes this is). You can actually move the giant letters and play scrabble on the wall if you so wish to. Conceptualised by a Hyderabadi architect — Sona Reddy — Kaficko will transport you to Europe in an instant. On your way out, get a glimpse of their crafty pink door.
Raasta Cafe Hyderabad
Hidden in Jubilee Hills, Raasta Cafe's ambience is all things hippie. As you enter the cafe, you're welcomed by handpainted walls with bikers and trippy art. The seating area is surrounded by the art of audio cassettes and the other side has a background of houses with vinyl discs mounted on them. Plus, the cafe serves delicious drinks.
Labonel
The timeless spirit of Labonel in Jubilee Hills is far better than its brownies. It has plush chairs with floral cushions, chandeliers, well-lit tables and study tables adding a classical vibe to the studio. While you cannot eat there as the seating is limited (To one table), we recommend taking some grand pictures of the space while your brownies or sweet treats are packed.
Comments