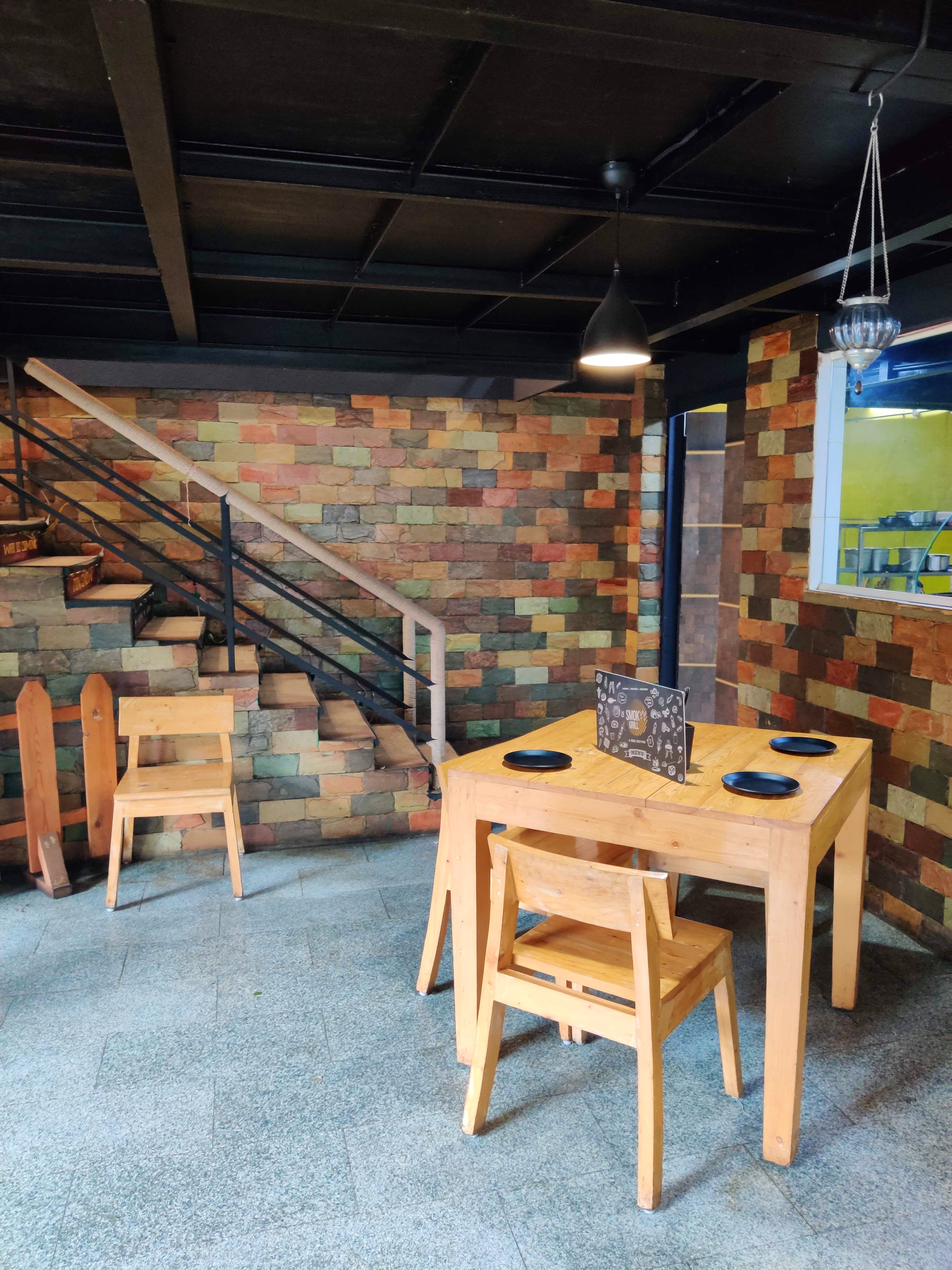 All About Sizzlers & Grills: This Tiny Restaurant In Begumpet Is Good For A Quick Bite
What Makes It Awesome
Simple, pocket-friendly, and tasty — these are the three words we are using to describe this restaurant. Tucked inside White House in Begumpet, Smokyy Grill is a small, no-nonsense restaurant. We say no-nonsense because the decor and interiors are very basic. They have a small seating arrangement on the ground floor and a bigger, much spacious one on top. Fun fact, this place was King's Landing before (Begumpet locals will know what we're talking about). Let's move onto to food now, shall we? We went through the menu and decided to order everyday, basic dishes because that is what matters at the end of the day. Err, you can't go wrong with the basics, right? We quickly called for Chilli Paneer, Kadhai Paneer, and butter naans to go with. The food was served fast and hot and the waiter was kind enough to ask first before bringing the salad (onions and lemons). Chilli Paneer met our expectations. It was tangy with a slight hint of spice. Kadhai Paneer was okay too, but we were a tiny bit bummed out because it wasn't as spicy as we wanted it to be. We've heard great things about their non-vegetarian dishes so if you happen to love your meats, try them out. All in all, we would recommend you go here if you're around Begumpet and don't want to spend a lot on a meal. It didn't cost us a bomb, so we think it was worth the money.
What Could Be Better
We were excited to try their sizzlers but we were told that it takes up to 40 minutes for it to be made. Not something you can eat when in a hurry. We also wanted to eat Achari Paneer Tikka but that wasn't available when we were there.
Comments