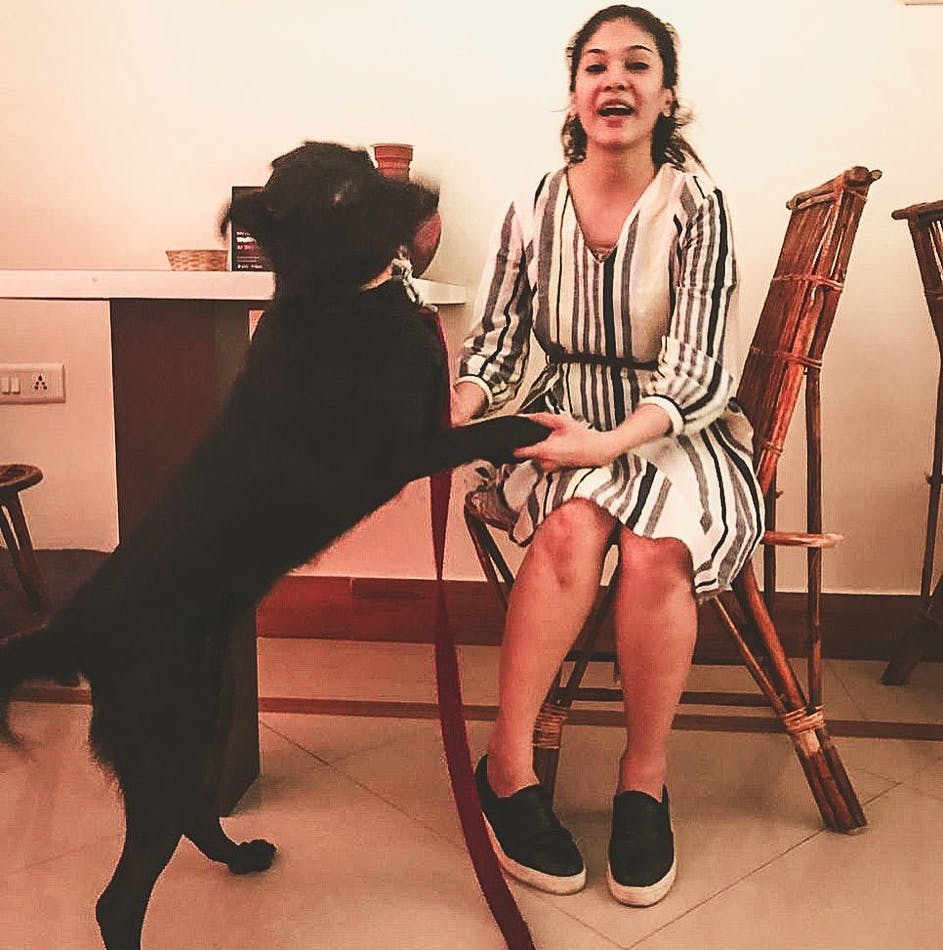 Make It A Puppy Party At This Cafe In Banjara Hills That Welcomes Your Pets
Shortcut
Pet parents, we know you love hearing about pet-friendly cafes to take your puppy poo to. Have you checked out The Pet Cafe, which is human-friendly?
What Makes It Awesome
Whether you just want to hang out with your pets or are looking for a daycare centre which takes care of your fur-balls, you totally should check out The Pet Cafe, in Banjara Hills. We walked into a hall with a long bone shaped, high seat table and minimal but cute decor. With quirky lights, humorous animal posters, vibrant painting against soft colours on walls, it has nailed the homely vibe. So, your doggo and kitties can feel at home away from home, as well as indulge in some drool worthy treats here. Their menu for pets includes fish rice, sausages, chicken and peanut butter pupcakes, pet-friendly ice cream, and a special Super Bowl, whereas humans can munch on continental food. We loved that our Cheesy French Fries were served in a wicker basket, and had a generous amount of gooey goodness of cheese. The Cheese and Chilli Grilled Sandwich has a home spun taste as well. The pasta and burger here are popular among visitors. We'd go here again perhaps, on a casual Sunday when we just wanna play Jenga/Uno with the squad or read a book quietly in a nook and let our pets socialise all they want.
The cafe is owned by animal rescuers and has an in-house doggo called Bruno. There are also two kitties named Wonder and August who are absolutely mushy. They also have day care services for pets, so you can go on a day trip without having to worry about your fur baby's well-being, and we cannot thank them enough for that. From doggos, and kitties to roosters and hamsters, they welcome all animals.
What Could Be Better
Although the food tastes quite good we sure woof love more quantity.
Comments