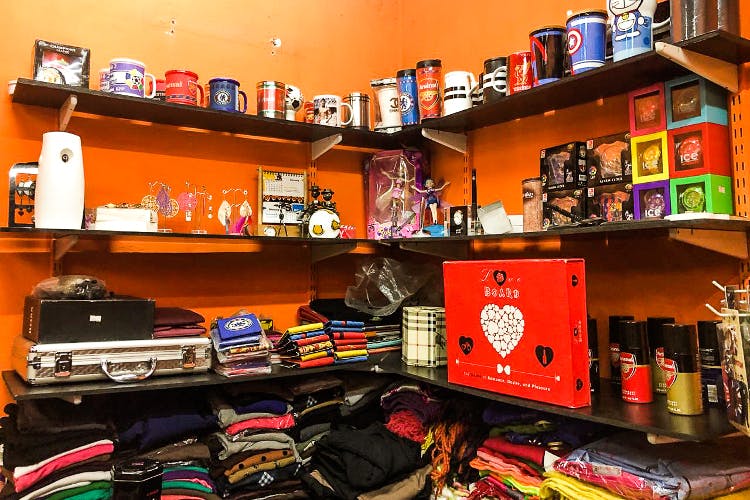 Load Up On Shack Party Wear, Football Jerseys & Sashes At This Budget Store In Koti
Shortcut
Looking to mix and match some casual outfits, or get yourself a bunch of football clubs merch and accessories? Check out The Shack in King Koti.
What Makes It Awesome
The Shack is a store designed to resemble a beachside shack with surfboard art and faux log decor. You will find casual wear for women that include crop tops, shirts, jumpsuits, and dresses. Browse through them and you'd find a few nice tops that you can totally imagine pairing up with a pair of palazzos or find a dress for casual hangouts. The second floor has long gowns and skirts hung for display, but you can walk past them. But, hold up! Turns out the store doesn't just do ladies attires but also has menswear and accessories in two completely different shops with the same name. So, of course, we had to check them out. And, honestly – the men's collection is vast but scores high on basics only.
It was the accessory store that truly won us over. There are orange walls showcasing a bunch of attractive accessories like football club based wallets, sashes, jerseys, water bottles, coffee mugs and deodorants too (Especially of Chelsea and Arsenal). We also found several superhero and Minion keychains that we bought. Plus, the limited collection of earrings is love!
Pro-Tip
Don't go here expecting to find something you can wear to a fancy party. But, if you're up for some casuals that you'd wear to a shack or to fill up your wardrobes, you can definitely pick a few from here.
Comments