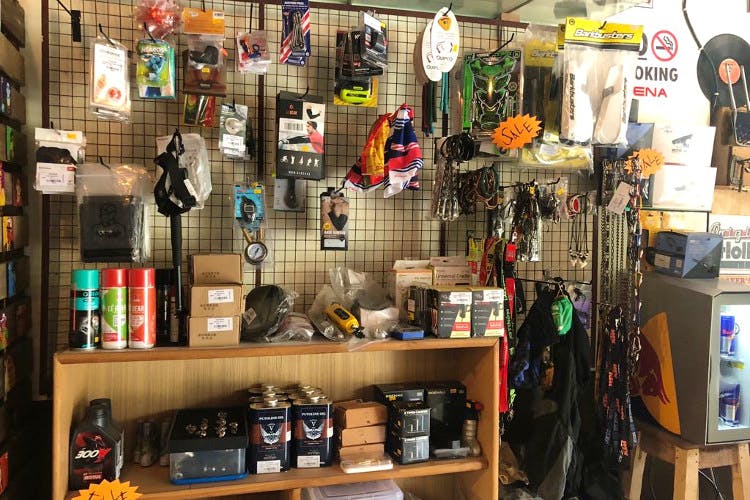 Making Your Biking Trips More Fun With Cool Gear & Accessories From This Store
Shortcut
Make your biking trips more fun (and safe) with quirky gear from Vroooom in Jubilee Hills. From sporty jackets, and dynamic helmets to motorbiking boots and accessories, they have it all.
What Makes It Awesome
If you love motorbiking, you're gonna think of Vroooom as nothing short of a paradise for all your needs. Walk in to the store and find super cool helmets arranged neatly on one side, and on the other is a counter decked with prayer flags, and lot of adventurous vibes. Colourful keychains, badass masks (They have a Darth Vader mask, say what!), vintage riding glasses are just a few things that will grab your eyeballs.
Since this store is run by bikers, they have curated the biking gear from multiple brands — national and international, to only bring you the best. They offer a trendy collection of leather jackets, boots, gloves, and saddle bags/backpacks for you to have the perfect equipment for the times the road is at your feet. The store owners swear by the quality of their products and offer reasonable prices (INR 1,000 upwards).
So, before you set out on that biker's adventure with your squad, pick the most stylish outfits and accessories from Vroooom. You can also order online, but we recommend hitting up the store as the owners will offer guidance and help you pick the most comfortable stuff.
Comments