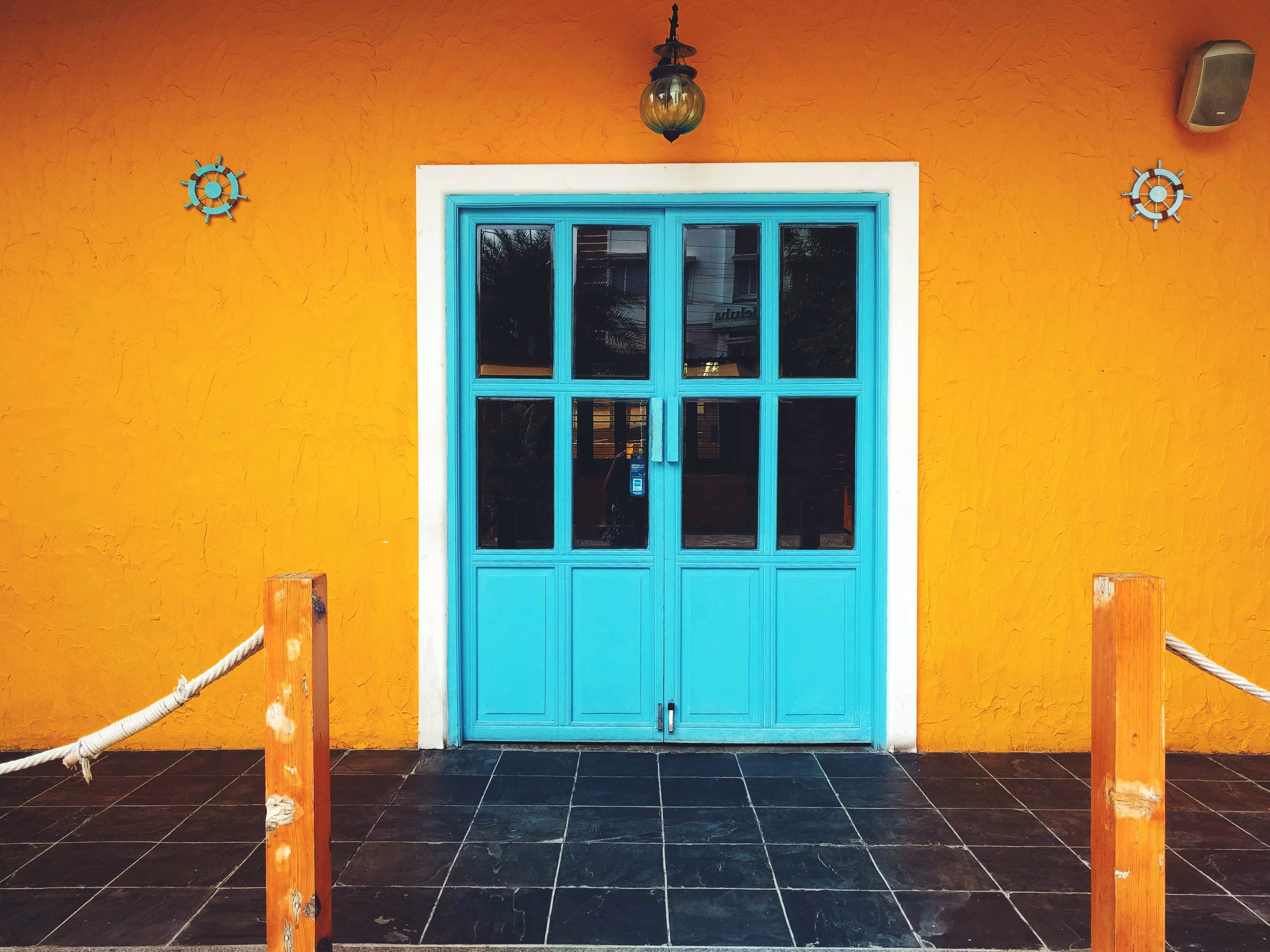 We Found You Goa In Hyderabad & It Serves Drinkies On Whopping Budget Prices
What Makes It Awesome
Beaming yellow walls and glossy blue doors and windows, Beach House in Madhapur is where you can escape from Hyderabad and step right into Goa. As you walk in, you'll spot a miniature waterfall on a wall and the pathway is covered with trees forming a thick overhead canopy. The outdoor seating is super roomy while the indoors resemble tiny cafes from Goa. The rooftop seating is a proper postcard material with white sand on the floor with pebbles scattered around; the staff is entirely dressed up in Goan outfits with coconut trees and beaches on them. While I was already bowled by the ambience, one look at the menu (and OMG, cheap liquor rates) and I was swooning. Beefeater London Dry Gin at INR 160 and Old Monk for INR 75, I am only heading here on broke days. Which I'm totally pairing with chicken tikka and Egg Foo Young. The starters are quite spicy, and with plenty of Chinese options, you'll never run out of options for finger food. If you're looking for mains, I'd recommend the Grilled Fish with Lemon Butter Sauce or Prawns Biryani. Forget all etiquette and dig into your biryani with hands (just like the peeps from the next table and us), but also watch out for the specials menu where their captain chef is notorious for making mean seafood dishes. On Wednesdays, Beach House throws candle-light dinners where you and your SO can dip your feet in the white sand but if live music is more your thing, Saturdays are your bae. Plus, they host live screenings whenever there is a match. So, if you and your squad aren't heading to Goa, this season, Beach House might just be your haven!
What Could Be Better
The staff really needs to have some knowledge of the drinks they are serving.