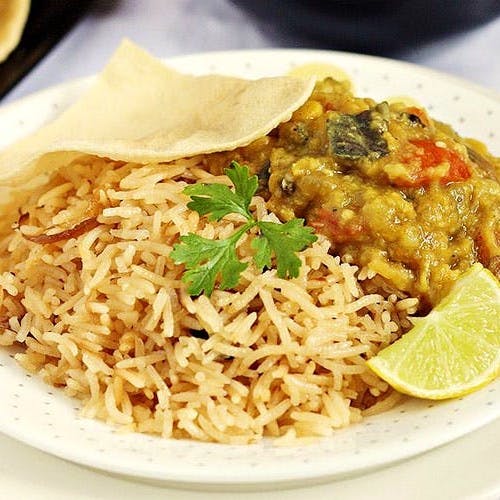 Fix Your Parsi Food Cravings With This Tiffin Service
Shortcut
Wondering when you'll visit Mumbai next to try some authentic Parsi cuisine? Pfft! Why go all the way? Try Meher Hansotia's Parsi food and you'll be left craving more.
What Makes It Awesome
Our city may not have a glitzy glamorous Parsi restaurant, but the Parsi Dharamshala tucked behind Bow Barracks has been serving authentic Parsi food to its patrons for years now. Husband-wife duo, Dara and Meher Hansotia, who has been managing the joint for nearly five years now, has been running a kitchen not only to serve guests at the dharamshala, but also to cater authentic Parsi food for different occasions and to supply tiffin service to home and office bodies.
Meher aunty is a favourite among those who know of this place and have tasted her food. Give her a call and fix your Parsi meal for dinner or lunch, at home or to your office. The menu for the tiffin is fixed by Meher, but she will take notes on any allergy and food restrictions. Both veg and non-veg options are available, and a set tiffin would include a staple of carb (rice or roti), a side of vegetables and pulses. From patrani macchi to salli chicken, khichdi curry and curry chawal, be prepared to find any of these delicious meals packed into your tiffin.

Pro-Tip
In case you want a regular service, Meher insists on providing her with the tiffin boxes. For tiffin delivery, charges are applied depending on the distance, but if you are close by, we suggest doing a self pick-up. Each meal is priced at INR 200, and as Meher insists, the quantity is good for two people to share.

Comments