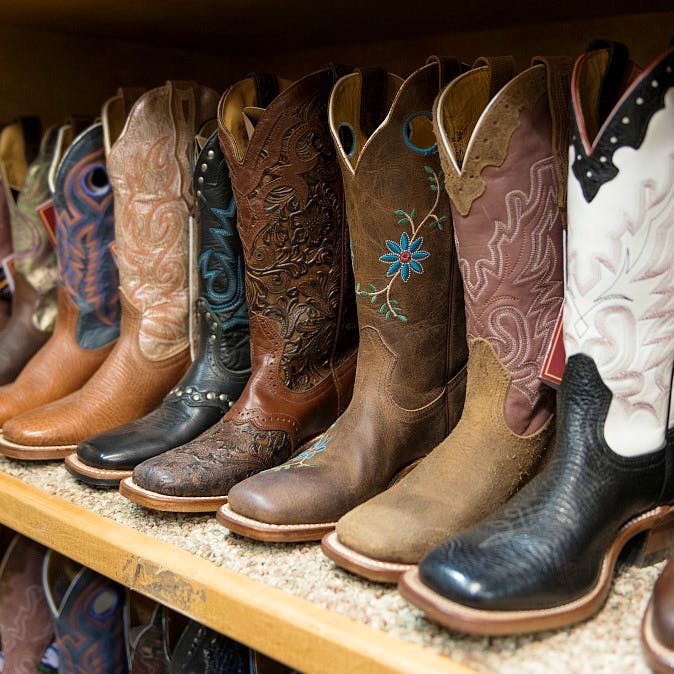 Stick Up Your Winter Wardrobe With Boots From These Stores
What's a better time to flaunt those super chic boots than winter? Although Kolkata winters are not the coldest, going a little overboard with being fashionable is never out of style. That is why we put together a list of places you can get your boots from.
H&M
Super simple, solid colors, perfect for Kolkata winters, these boots from H&M are ready to go with almost all of your outfits, this winters. At a pocket pinch of about INR 1,500, pick these pairs for they need to be on your shoe rack. They have options among heels and flats to choose from.
Pantaloons
Pantaloons is seriously taking up quite a bit of our money because of their suede boots. For about INR 1,500, they have this particular design of boot which is semi-formal, ankle length and chic. What catches the eye more than the design is the colour, they have it in various solid colours. Pick yourself a blue, brown or skin shade of 'em and many of your outfits are sorted.
Forever 21
If you're not one for being subtle about your shoe choices, go all out with the Forever 21 collection. Invest in one of their thigh-high boots, available in their South City outlet. Or, check out their online stores for some ankle-length ones with pretty floral embroidery on them. We especially love their lace-ups and denim boot. These pretty pairs start at about INR 2,500.
Westside
Well, not exactly boots, but these pairs from Westside feel quite similar. Kolkata winter will not always allow you to wear proper boots, per say. Why not get the next best? These strappy boots from Westside were definitely an eye-catcher - trendy, different and comfy. Would probably go best with dresses and skirts, these boot-kinds will set you back by around INR 1,500, but they're definitely worth it.
Simpark Mall
If you have a huge hole in your wallet already, but boots are a definite in your closet right now, Simpark Mall in New Market in the place for you. Get your ankle lengths to thigh highs, all under one roof (but wide space). Walk around the market and spend some time looking well, you will find everything from your suede pairs to your leather boots in most colours - white, brown, black etc and all for a steal. Start at about INR 700, they don't look shabby, atall. Finding your perfect size might be a little difficult.
Steve Madden
Steve Madden is definitely maddening us with their boots range. Slightly higher on the budget scale, but we are loving the ankle-length boots with fringes and the intricate cut-outs on these boots. Definitely not the best to stop the cold so much, but these boots are upping our OOTD quotient by notches at a set back of about INR 3,000.
Vardaan
Another place for quality products but not very heavy on the pocket is Vardaan Market. These boots from Vardaan are simple, easy, leather and cheap - everything we've been asking for. They don't hoard up on the fancier style of boots, but we're loving their simpletons with zips, laces and buckles at a set back of about INR 700. They have a range of heeled and flat options to choose from. Hence, your next boot shopping can definitely be done by Vardaan.
Zara
The newest buzz of the town - Zara is definitely on their A game with boots. Be it a pair of brown, leather, heeled boot or a funky black leather pair with studs, buckles and straps, we are already freeing up spaces on our racks to house them. Check out their online store for some real creativity with prints and cuts on their boots. They all start of at about INR 3,000.
SheIn
If you absolutely cannot find time out to hit the stores for your boots, use some of your office lunch breaks to quickly scroll through SheIn. Already a fave for most, this website is making boots that match our dreams. Sequinned or solid, animal prints and studs, heels and flats, ankle-length or thigh high, there is absolutely nothing that you wont find here. They start of at about INR 1,500. Deliveries take slightly longer, about 2-3 weeks, so place your orders well in advance.
Metro Plaza
Ankle lengths, thigh highs, flats, blocked heels or pencils - that is probably everything and more. But the catch is that you get it all, and not for a sky-high rate. Head to Metro Plaza - if you're looking for boots alone, head up straight to the third floor, it's almost completely given to shoe stores. You're sure to find anything you need, and in a variety of colours. We suggest you scan put a few stores - they have similar things but different rates.
Lady Gaga
Not that this store must come as a news on this list, Lady Gaga stores the hottest shoes in the most reasonable prices possible. Boots might be an exception to that, as they start these at INR 2000 and go up to INR 6000. But our eyes did catch some super trendy ones on their racks. If your wallet agrees, step in to Lady Gaga, we do believe you'll be coming out with more than just one pair.
Comments