The information in this post might be outdated
Burgers, Crepes, Hummus: This Cosy Cafe In Chetla Serves The Best European Food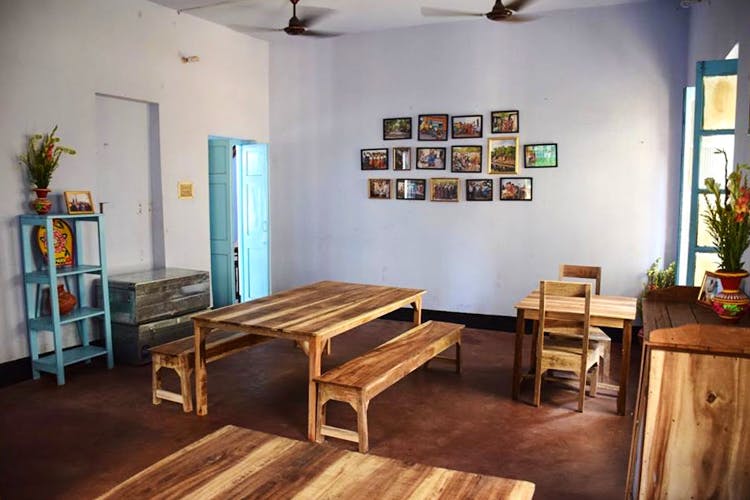 Shortcut
The cafe, run by young adults from underprivileged backgrounds, serves up delectable European fare.
Chow Down
We discovered this place while walking through the inside lanes of Chetla one day. A one-of-a-kind cafe-cum-school Café Toto, serves freshly-made Continental and French food. Choose from a range of delicious burgers, apple pies, chocolate cakes, falafel with pita bread, crepes, gazpacho and hummus. And settle down in the cosy blue-and-green space which will remind you of a place somewhere in the Mediterranean. It's got a very holiday vibe going on.
Learning On The Job
The people who run the cafe are all young adults belonging to underprivileged backgrounds. They are trained by French volunteers in various sectors of hospitality to run this unique cafe. They pick up English, communication and personal skills, IT skills and the micro-management of the cafe. Many foreign travellers and volunteers from European countries come here, craving a bit of their home food.
The cafe seats about 20 people and is open three days a week — Friday to Sunday.
A Vegetarian Menu
Everything they serve is vegetarian. They plan to keep the cafe open for more days of the week in the future. Here's keeping our fingers crossed.
Comments