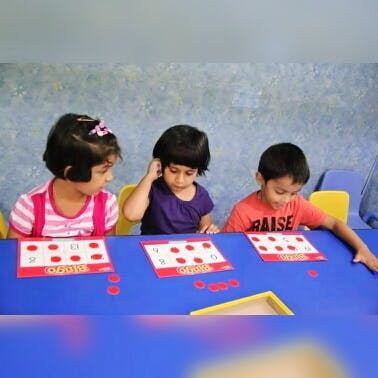 Counselling, Therapy And More: Head To Caring Minds To Get Some Help Without Judgment
What Makes It Awesome
Caring Minds, a four-year old venture, is trying to nurture people of all age groups and bringing smiles to their faces, one individual at a time. The uber-passionate team is on a journey to make this world a better place, not just for special children or depressed adults, but for people like you and me. We don't think twice about visiting the doctor for a physical illness but feel embarrassed to discuss our stress with a counselor. With their interesting sessions, they are providing a platform for psychological well-being by breaking the existing taboo in our country. They are trying to cater to people with different needs through various units which include psychology, neurology, nutrition and child specialists.
What's My Pro Tip?
Take an appointment before visiting.
Anything Else?
They have conducted training and development workshops for corporates, students, and teachers as well as the Kolkata Police and Indian Army. You can visit them to take a psychometric test and thereafter continue with therapy, if required. People suffer with different problems like excessive anxiety, anger and stress, sexual issues and insomnia to name a few. We often don't care about what's going on in our mind, but with Caring Minds I believe it's time to take a step towards inner happiness. 
Comments