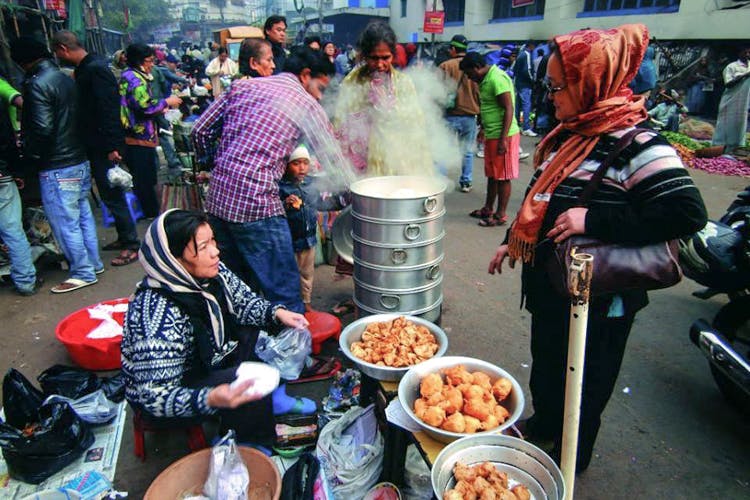 Love Eating And Discovering Offbeat Places? Join These Foodie Groups In Kolkata
With so many choices of cuisines, budgets and styles, eating out in the city can be overwhelming for new people. Here's a suggestion. Why not join a foodie group, and meet fellow food lovers over a meal? Kolkata has many such groups - from a group that showcases the mindboggling variety of pork dishes in the city to those who organise food walks.
Foodies Of Kolkata
This Facebook page helps you discover the best street foods and restaurants in and around Kolkata. So if you're someone who never leaves the restaurant without looking at the dessert menu or if someone who thrives on street food, this page is definitely for you.
FoodZpah
Members of this Facebook group actively share photographs of food with the hashtag #foodZpah from all over the City of Joy. They also have a weekly section where the best photograph gets featured as the group picture. The winners get other cool benefits like all expenses paid invites to their monthly food walks, invitations to restaurant visits, etc.
Kolkata Food Guide
This group is a hub for foodies to bond over their shared love for food. Members post everything from blog posts related to food, to workshops and events in the city. You'll also find catering services who prepare homemade food.
Calcutta Foodies Club
Formed in 2014, this group lets foodies share any photo, post or blog post provided it does not contain any product ads. And they believe food has no religion and anything that suits our taste bud is good food. Hear, hear!
Kolkata Foodies
This Facebook group is the ideal lace if you're looking for any recommendations related to food in town. From sharing reviews of new eateries and hidden gems, to where to find what in which part of town, it is packed with foodies who trawl the streets of Kolkata looking for the yummiest dishes.
Central Kolkata Food Walk
Several local travel agencies like Let Us Go, Calcutta Walks and Heritage Walks organise food walks around the city where you can sample iconic dishes and know about the cultural roots. If you're interested in knowing interesting food stories about small local joints, these walks are for you.
The Calcutta Porkaddicts
As their FB page states, this was started by a group of friends who are pork enthusiasts - to share and drool over porky delights. They meet monthly, whether in person or virtually. They are egalitarian, and believe in 'eat, and let eat' and that friendship and camaraderie is as important as the food. You have to be a pork enthusiast and interested in following the pork scene in Calcutta. They organise pop-ups featuring hard-to-get delicious pork dishes from time to time. Sign up pronto!
Comments