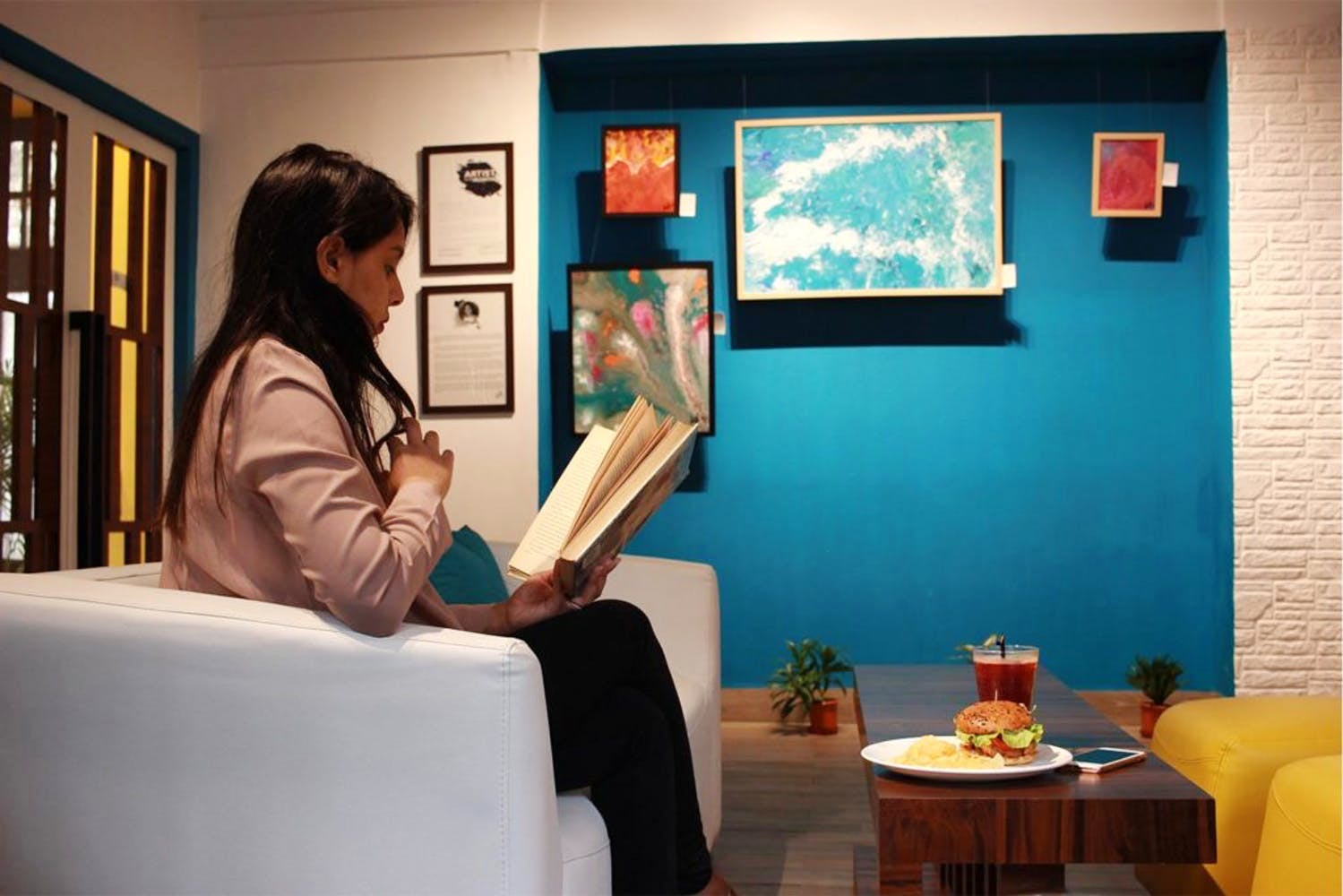 Looking For A Place To Hang Your Masterpiece? These Cafes Will Showcase Your Art On Their Walls
Have you ever walked into a coffee shop or café to get your daily caffeine fix and seen the walls adorned with lovely artwork? Many artists make a decent income selling artwork through coffee shops, and you could too. Here are five cafes that will showcase your work.
Artsy Cafe
The spacious cafe-cum-gallery is literally picture perfect. There's a blue-and-yellow tone tone running through it. The best part of the cafe is a section with an overhanging plant section and a long table — perfect for meetings when you're in the mood to run away from the office. The cafe is unique because it serves as a gallery as well. The left wall is bright blue and covered with paintings from the Artist For The Month. Get in touch with them to have your work featured.
Abar Baithak
This Feluda-themed café in Jodhpur Park is always packed with people of all ages. It's no surprise that this space that thrives on Bengali culture and nostalgia is also a place to showcase art works and photographs. Call them on or message them on their Facebook page.
8th Day Café
8th Day Cafe is known for doing several creative events in their space. Apart from their open mics, they've also put up works by some spectacular new artists in the city. To find out more about how to get involved, message them on their Facebook page or get in touch with Chaitown Creatives.
Terminal 11
Terminal 11 is known for its creative events which support all forms of art and performance. They also display works by artists and photographers throughout the year. If you're interested in putting up your work for sale in this one-of-a-kind space, get in touch on their Facebook page.
Comments