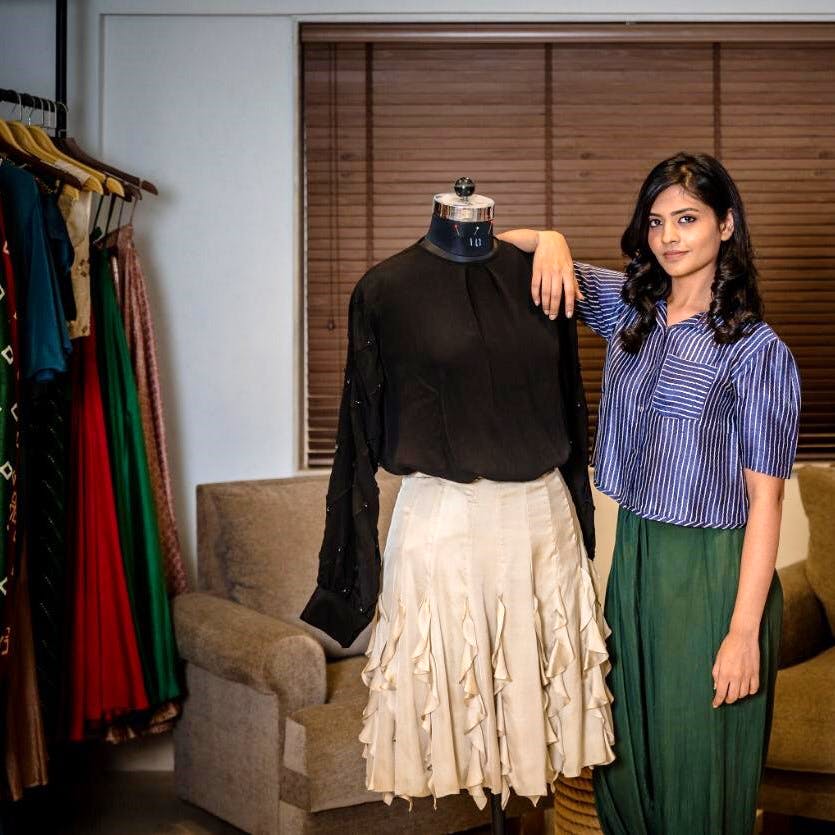 This Kolkata Label Set Up By A Raffles And London College Of Fashion Grad Is A Must-Visit
Shortcut
Classic, well-cut tops and dresses are the backbone of most well-put together wardrobes. And the kind of weather we have in Kolkata most of the year makes us wish to be dressed in effortless clothing all the time. If you just nodded vigorously, we suggest you hit up Monologue. And get kitted out in style.

What Makes It Awesome
Monologue is a women's fashion brand from Kolkata that designs semi-formals and smart casuals with variety of styles and cut that are contemporary yet fashionable.
Founder Aastha Chowdhary has completed her fashion portfolio from London College Of Fashion and has a B.Sc. in Fashion Design and Management from Raffles. She defines Monologue's collection as a way of expressing oneself as clothes people wear tell their stories. She has been the Head of Art Direction for an art and fashion magazine in London, apart from being the Partner and Creative Director at "The Selfies Store" a women's wear brand of smart casuals. She has previously worked with Weavers Studio.
Monologue caters to the brand conscious women from 16 years and above. They specialise in bespoke tailoring of garments that can be dressed up, as well as down. They are currently using dye techniques and embellishments to add surface value which they feel is what sets them apart from competitors.
Their line ranges from casual shirts, formal shirts, blouses, pants to heavier & embroidery-based garments. Their price points of the garments start upwards of INR 2,800. They use specific fabrics for their garments which including cotton, crepe and silk-like cotton fabrics used primarily in the smart casual shirts or blouses, while silk, linen and crepes are used more in the semi-formal and formal styles.
The brand has been getting overwhelming response for their unique styles and cuts, hence they intend to get into online retailing and spread their presence in multi-designer stores pan India.
Pro-Tip
Think of the label as a one-stop shop for everyone who is bored of the same repetitive patterns or wants to stand out from the rest. For every customer, there is some element of surprise in each of the garments.

Comments