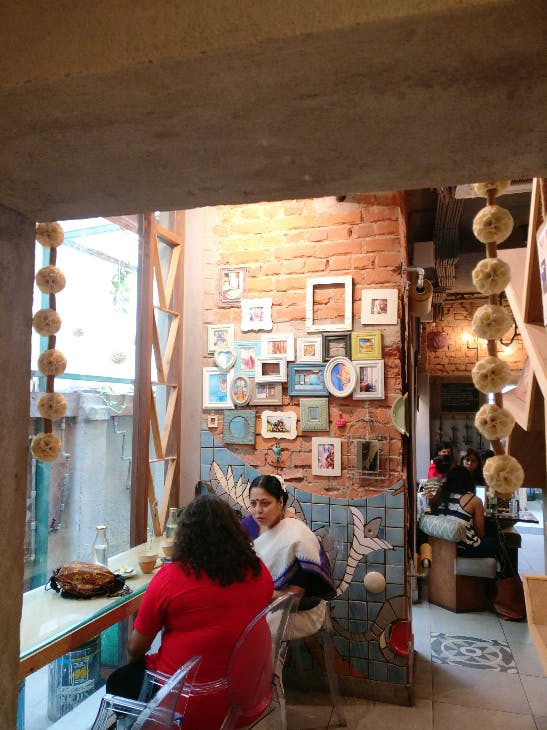 This Store & Cafe In Calcutta Is Right Out Of Pinterest
What Makes It Awesome
Beautifully designed, Sienna's my go-to place for work meetings, free WiFi and good coffee when I'm in Calcutta. Sienna checks all the boxes for being a hipster, modern cafe & store. The vibe is what takes the cake (apart from- literally- the cake they serve at the cafe!)
What Could Be Better?
The service is super slow during rush hours. And because Sienna packs up pretty easily, finding a spot to sit gets difficult.
What's My Pro Tip?
Don't forget to shop at their store! They've curated it really well, with apparel, jewellery and a few home decor items from around the country. I picked up these lovely turquoise clay mugs sourced from Shanti Niketan, and also had my eyes on a Burlap People jute bag.
Anything Else?
From the menu, I'd recommend the sandwiches that come with a side of chips, and their coffee and cakes. They also serve an avocado salad that's pretty popular amongst regulars. Also the 2 ladies who run Sienna are always around to help, in case you need more recos.
Comments