The information in this post might be outdated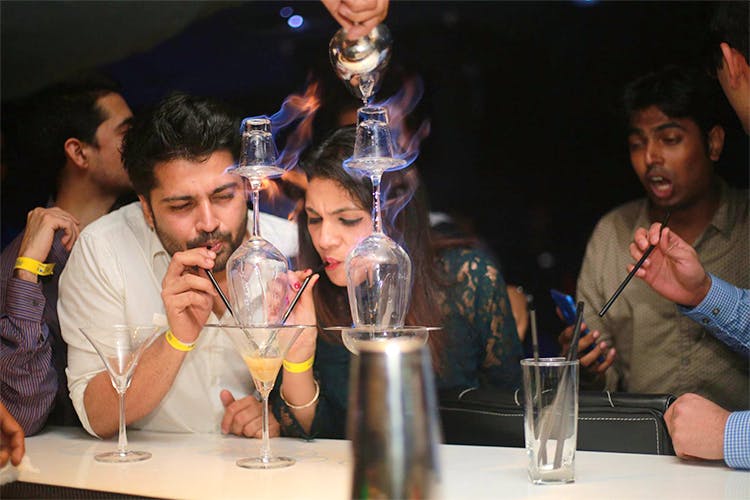 Drinking Kulture In Andheri Has Amazing Cocktails, Sheesha And More
Ten-Second Takeaway
Drinking Kulture, a club in Andheri, has an amazing ambiance and equally good sheesha selection to boast of.
Tell Me More
Drinking Kulture is the new lounge-cum-club space in Andheri you need to check out. It has a very chilled out ambiance, serves good sheesha, lip-smacking food, has awesome club nights and best bar nights with fabulous deals. Located on the Andheri Link road near the Audi showroom, this lounge is a hookah haven.
Cocktail drinkers will love the signature shots at this space. They have a second section which is an all day bar and eatery. So basically, you can enjoy the sheesha during the day and party hard when the sun sets. Food-wise, we suggest you try their pizzas.
So, We're Saying...
If you're looking for a place to dance through the night or just have a boozy evening with your pals, Drinking Kulture should be your next destination.