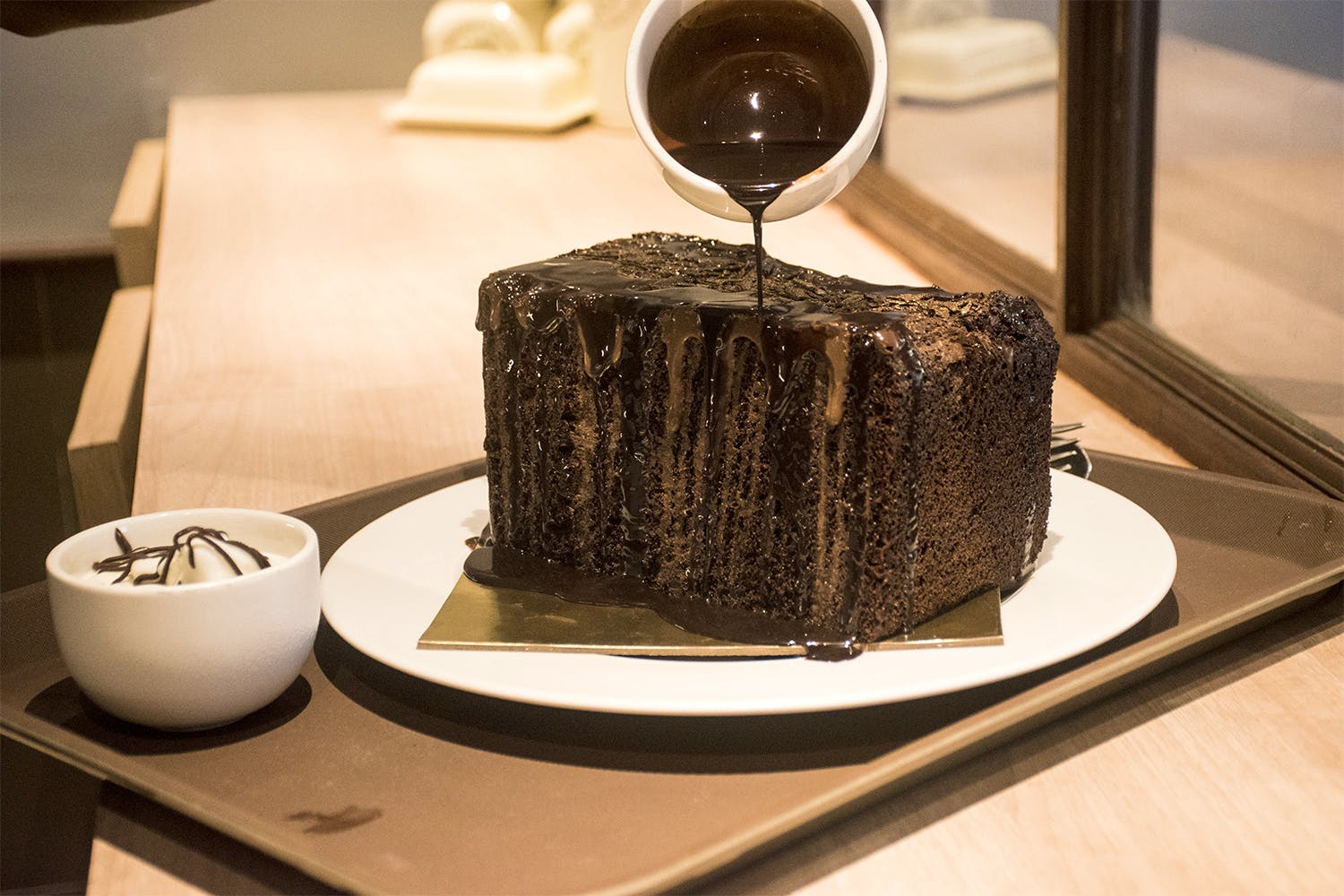 This Bakery Is Serving A 48-Layer Chocolate Cake, And It's Free If You Finish It
Shortcut
The BKC and Lower Parel branches of Elementaria Bakery Cafe are serving what can be called Mumbai's largest pastry. It's grander and more chocolatey that you can imagine and there's also a challenge that can get it to you for free.
Tell Me More
This grand pastry has 48 layers of chocolate. Yes, you read that right. Made with thin chocolate sponge and fillings, the pastry has 24 layers of chocolate sponge and 24 layers of ganache. They use flavours like hazelnut mocha and chocolate to give you an indulgent experience that is not limited to one flavour.
After it's cut out from the cake, the pastry is garnished with chocolate shavings. Also, there's a catch. The bakery has something called '48 Layer Cake Challenge' where you have to finish the pastry in 10 minutes. If you win, it's completely free of cost. The pastry is otherwise priced at INR 1,000 plus taxes.
So, We're Saying…
If you are a dessert lover or know someone with a sweet tooth, challenge them to try this 1 kg monster, that is approximately 1.5 feet tall.
Comments