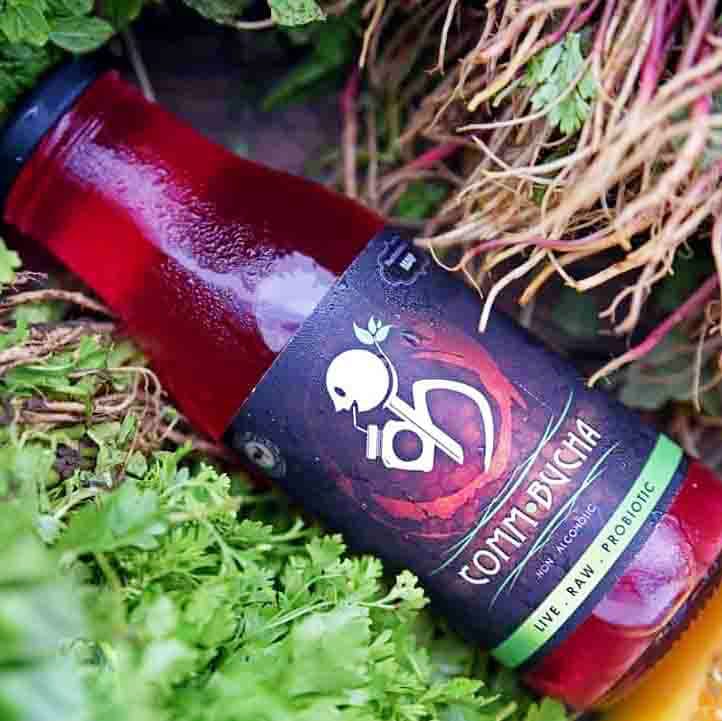 Have You Tried This Healthy Social Drink That's The Talk Of The Town?
Shortcut
If you think 2019 is passing at the speed of light and you want to catch up on everything awesome from food to shows, let us introduce you to Kombucha & Beetkvaas, flavoured fermented drinks that have become the talk of the town for all the right reasons.
What Makes It Awesome?
Little did we know, Kombucha has been around for 2300 years in South East Asia, and is extremely rich in probiotics, antioxidants, Vitamin B12 & C. This Mumbai-based company called MAVI, ran by Meenakshi aka Mashi & Vikram started brewing their own Kombucha after their first encounter in the USA and have introduced the Indian audience to this awesome health drink.

They have named their Kombucha as 'CommBucha', where their ultimate goal is to build a community that opts for a healthier way of living. The best part, you ask? It's healthy, can be a great mocktail, a cocktail mixer and a perfect replacement for everything that involved tons of sugar. But mind you, just like sushi, it's an acquired taste and one must try multiple times to let the taste buds get used to the flavours. It took us a couple of sips to get acquainted with the flavour and now it's our new favourite. Kombucha not just helps you with your digestion but makes sure your gut feel great and that's what we need in 2019.

Another product that MAVI has created is called the Beetkvass, a Russian drink made using beetroots, fermented with sauerkraut( in simple words - a super food) culture to give it the tangy zero sugar healthy character. To double up the health quotient and Indian in nature, MAVI has added ginger, mustard seeds and curry leaves to the mix making it delectable and tasty.
Pro-Tip
They're currently present in 5 cities including Mumbai, Bengaluru, Pune, Indore and Goa. If you belong to tier 1 & tier 2 cities, they'll do special deliveries for the same. This concept may sound foreign and may not be love at first sip, but trust us when we say your gut will thank you for this beautiful drink.

Know more about these newcomers in the Indian market on their website. Follow them on Facebook & Instagram to stay updated.
Comments