The information in this post might be outdated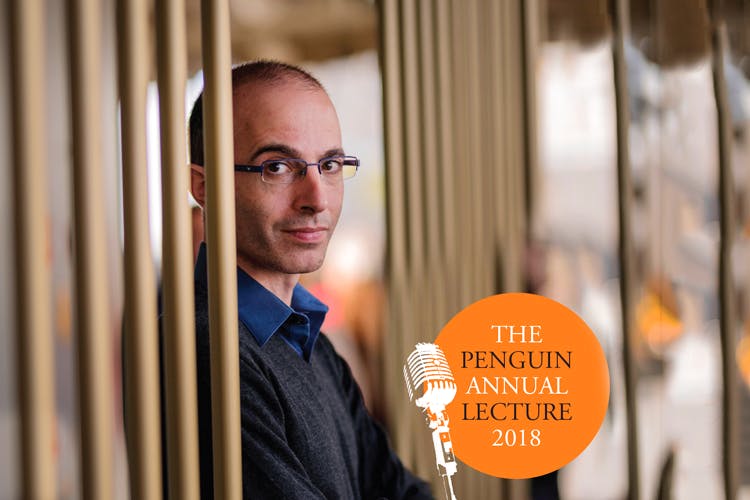 Register Now For The Penguin Annual Lecture By Prof. Yuval Noah Harari In Mumbai On December 16
What Is It?
Are you the curious cat who always wants to stay updated about the current affairs? Listen to this - Penguin Random House India is hosting its 12th edition of The Penguin Annual Lecture in association with Landmark Books on December 16 at the Hotel Taj Lands End, Mumbai with the international bestseller author - Yuval Noah Harari.
Who Is It For?
Fans of Professor Harari - if you loved Sapiens, Homo Deus or 21 Lessons for the 21st Century, we are sure you have an unending list of questions to ask. Moreover, the lecture is about the 'The New Challenges Facing The Twenty-First Century', so it's right out of the author's book. This is the chance for all the fans and curious cats to become part of the lecture and get a first-hand experience inside the author's mind.
Why Should I Go For It?
Apart from being an interesting learning session, this is the perfect time to network and connect with like-minded people. Professor Harari intends to put light on subjects like environment & technological developments. Few things we look forward to is his opinions on the cyberwar, climate changes & much more.
Just so you know, Yuval Noah Harari has a Ph.D. in history from the University of Oxford, and now lectures at the Hebrew University of Jerusalem, specializing in world history. This annual lecture will be in parallel with his recent book, 21 Lessons for the 21st Century. Mind you, Professor Harari's lecture will not only be thought-provoking but also very relevant.
Comments