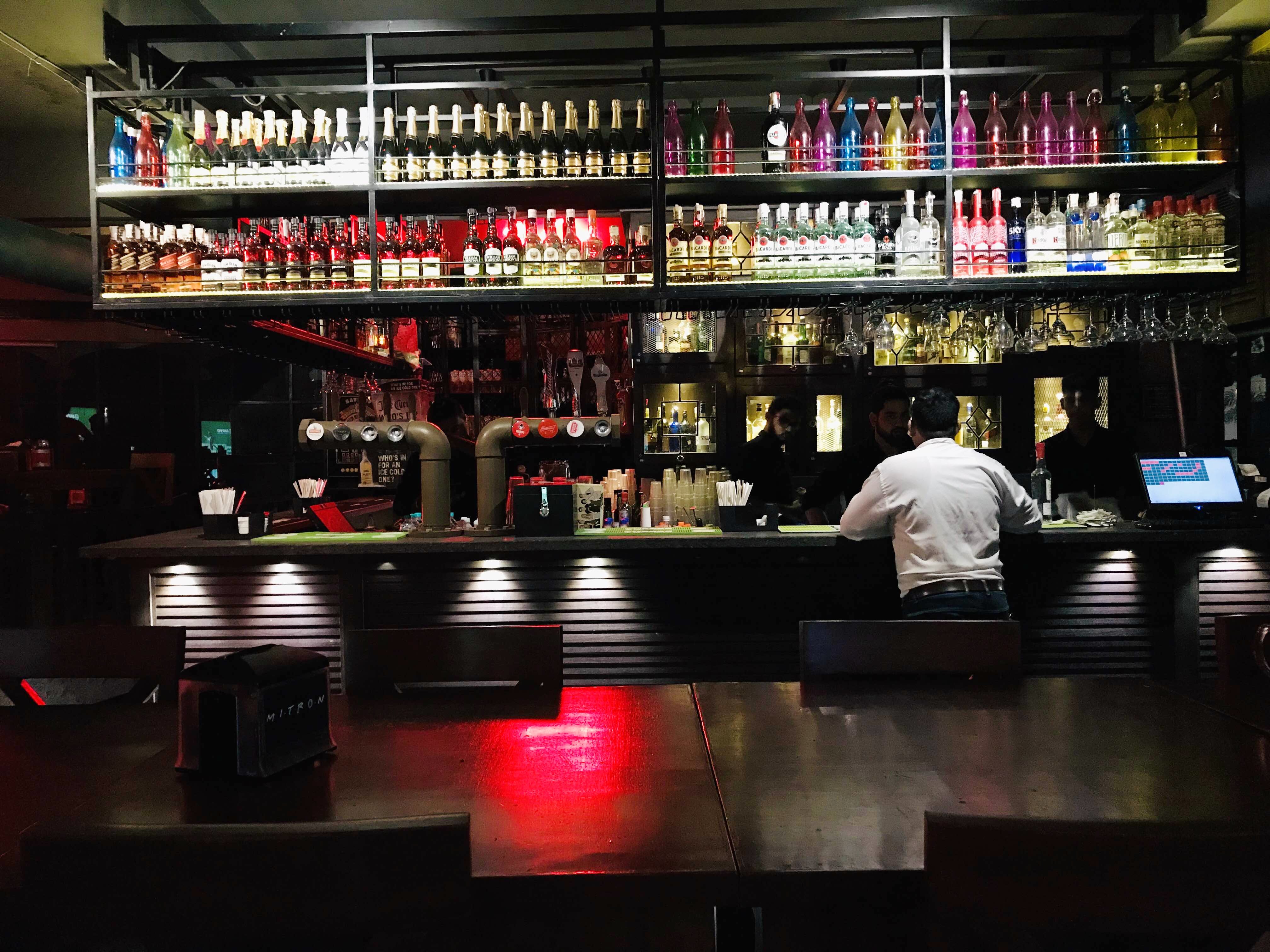 Nearest Metro Station:

Saki Naka
A Perfect Place To Chill With Friends!
What Makes It Awesome?
This place is for sure inspired by F.R.I.E.N.D.S (the series), it is evident by the way they have written the brand name- M.I.T.R.O.N. I am not a big fan of the series so not sure if anything else relates however that doesn't matter as long as the place is worth visiting. The entrance is grand with concierge providing a mitron branded band just like other clubs' stamp on your wrist. A cool way to flaunt and take pictures. As we entered it was almost full and we did not have many options for tables to choose from so we settled for a corner one. The table had a tissue box, glasses and a bottle of regular water placed on it. It is a stylish place where you see mostly youngster stepping in. Interiors are decorated well with painted walls, yellow dim drop-down lights, chandelier, rustic unfinished looking-like walls and the words like "BFF", "Friend zoned", etc. in led lights at various places to enhance the brand awareness. They do not have any branches/franchise. They have a concept of community drinks where they serve the drink in a large shell. The idea here is to consume by multiple people. They serve it in sufficient quantity. We chose the one called Hulahal which was a blend of Vodka, pineapple juice, lime juice and lemongrass. I hardly like cocktails but this one was a lot better than others. They serve extra straws for the community. We liked Mitron Masala out of other mocktails we had. It resembled the taste of the jeera masala soda we consume in bottles but this one has quality. It consisted of Kokam, Ginger, chilly and jeera masala & sprinkled with chat masala. It was served in the very famous ceramic glasses (See pics). The glasses were fancy and they remind me of Legend of the hidden temple (TV show of the 90s). Cilantro Pesto Chicken Tikka had a pleasant smell of the flavour and me being a veggie wanted to have it but somehow resisted myself. This place is located closed to Airport and placed in a 4-star hotel which is famous amongst visitors visiting India which gives them the added advantage. Now once they arrive here and visit this place, they would love to try the speciality of Mumbai where the next dish steals the show- Mitron Vada Pav. These are very small sized pav (as small as one bite) stuffed with onion and on them, you have these cute looking baby-sized vada stuffed with potato, sprinkled with the typical "sukha" chutney and green chilly chutney. This dish made me start a good one. We then opted for Manchurian Rice which could have been better I felt. It was well prepared with a perfect gravy-like mixture with the rice cooked-well and pieces of Manchurian in it but I felt something was missing. Best was the dessert- Cookie Dough Pizza. It was prepared with the base bread made of cookie dough on which dark chocolate ganache was spread. On this well-prepared base, you had a scoop of vanilla ice cream in the centre surrounding which you have a dressing of Kit-kat, gems and chocolate cigar as they call it. It was way better than expected. Try it to know how it tastes. I liked it. Other items ordered were Hawa Ka Jhoka, Paneer Makhani Pizza & Caramel Custard. They have a nicely decorated bar and a space between the indoor and outdoor seating which is perfect to click selfies. The music here is trendy but a little too loud after a point of time. It is good for people who want to drink and dance but trust me you will have a hard time conversating over the table because of the loud music. They have a really clean, hygienic & elegant washrooms with scented candles and textured wall. In the outdoor section, you have foosball to play which can be an added benefit to the visitors. It was a great time spent there but I wanted to get out soon because of the loud music. Recommendation: -Hulahal -Mitron Masala -Mitron Vada Pav -Cookie Dough Pizza Pros: Worth the buck Feel-good ambience
What Could Be Better?
-Too loud music -Service on a slower side
Comments
Nearest Metro Station:

Saki Naka