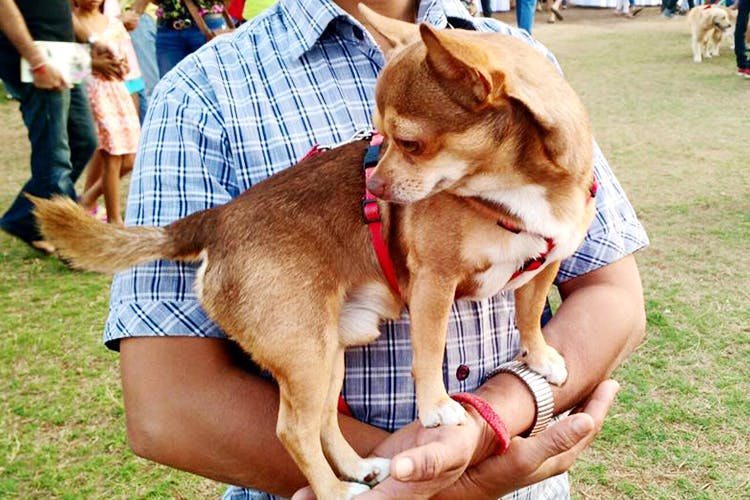 Feel PAWerful By Volunteering At These Local Animal Shelters In Mumbai
Mumbai is a city filled with animal lovers, and we have jotted down a few places that are making a difference. Feel like doing something productive over the weekends? Check out these animal shelters that could do with a few extra hands with taking care of the furry lil bundles of joy.
Save Our Strays (SOS)
Anyone looking to adopt a pup or a kitten? Save our Strays focuses solely on adoptions, sterilisation and providing first aid to stray cats and dogs. If you think you don't have the time and energy needed to raise a pet, but still want to contribute, you can join then "Bathe A Dog" project, help them with adoptions, participate in day-to-day activities and collecting donations (which will be a big help).
World For All
With social media growing at a rapid pace, it's super important to be present and active on all the platforms. World For All is one such shelter which has a huge following on FB and Whatsapp groups. Their presence on these channels helps them take care of stray puppies, dogs, kittens, and cats. They assign jobs to volunteers only when there's a requirement.


BSPCA
The Bombay Society for Prevention of Cruelty to Animals cares for animals' basic needs and provides support to enhance their overall quality of life. They don't ask much from their volunteers, only 12 hours of their time (per month). As a volunteer you'll help with care of animals in the hospital, be an essential part of the hospital team, help groom the animals, photograpy etc. You also have the option of being a foster mom or dad to litters of puppies/kittens/birds.

#LBBTip: You can also sign up for dog walking over the weekends or weekdays.
In Defence Of Animals
Afraid of cats or dogs, but want to help out? At IDA, they have segregated volunteers into several groups. You can help them get new recruitments, helping in rescues and raise donations, create campaigns and content, and tend to the daily needs of the animals at their shelter.

Youth Organisation In Defence Of Animals (YODA)
They are extremely well known for their work in Mahim and have a huge following from the locals. YODA is a small establishment, but effective nonetheless. You can volunteer with them to feed and groom the resident dogs, help with adoptions, take them to vets and also in spreading the word about the organisation and their cause.
Welfare Of Stary Dogs (WSD)
This NGO has effortlessly dedicated themselves towards helping street dogs, eradicating rabies and control the street dog population in a humane and a scientific way. If you're an animal lover, there's a lot you can do here. They have a dedicated Sunday first-aid programme where the volunteers are trained to treat strays for minor skin diseases and injuries. Apart from that, volunteers can head to their kennel in Mahalaxmi and walk the dogs, feed them and even help give them a shower. Scared of coming in contact with dogs? Well, you can help with sales of their merchandise, social media or help with multiple campaigns.


Ask Oindrilla a question