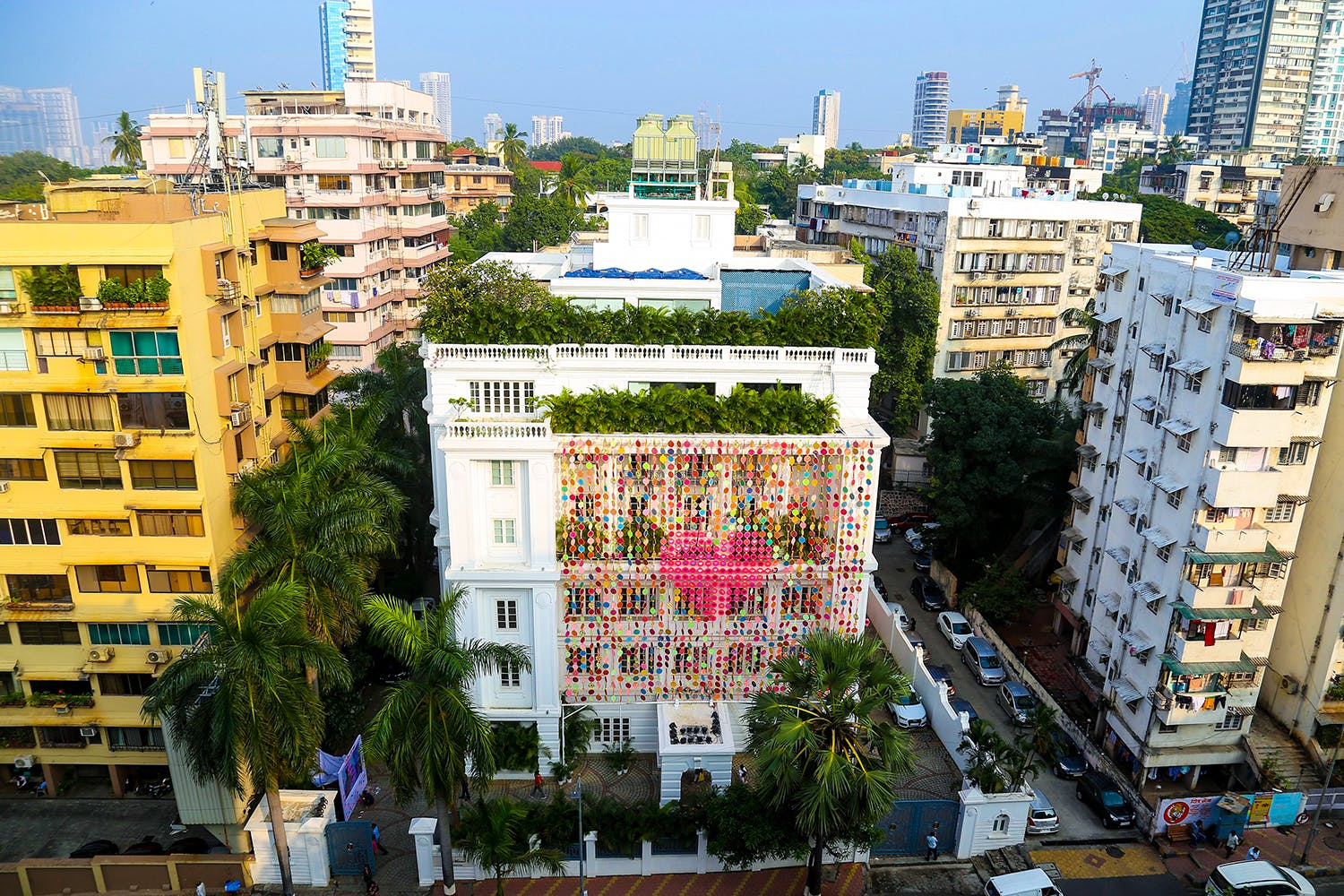 There's A Gorgeous Art Installation In South Bombay, & We Heart It
Shortcut
Ace fashion designer Manish Arora in collaboration with St+art India Foundation has given the pristine white building of Jindal Mansion a spectacular makeover with an installation called 'All We Need Is Love". Be it a bird's eye view or a zoom shot of each part, the art is exuding love in all forms.
Tell Me More
The aim of the installation is much more than beautifying the building. It intends to evoke emotions of love and encourage passersby to stop and think of all the beauty in the world. With the increasing violence and hate all around us, messages of peace and love give people immense hope of a bright and happy future. The ideation of the installation took six months and the execution took another three. 35 artisans tirelessly worked to create the beautiful installation with yards of cloth, either hand embroidered or printed. 2400 pieces were joined together to create the complete look of the art. The added glow in the dark elements make it look even more fantastic at night.
So, We're Saying...
'All We Need Is Love' is a celebration of color, joy and peace. You should definitely drop by to check it out. Along with some resplendent pictures, it will also give you the much needed positive vibes.