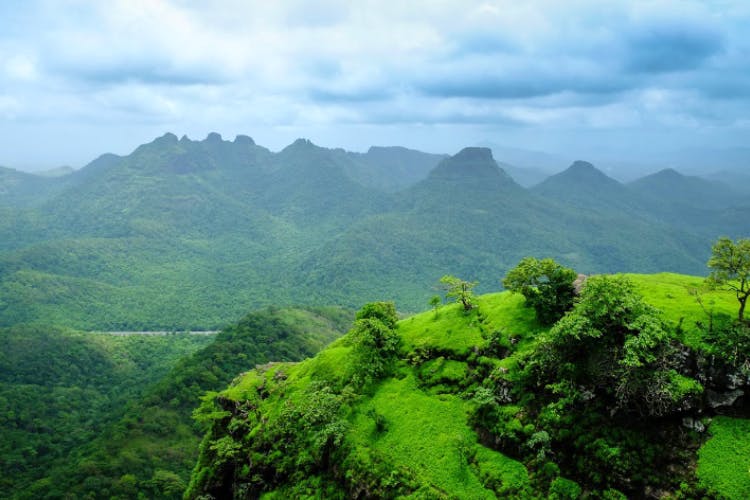 Asherigad Fort
We head out to Palghar to conquer this fort. We walk past emerald-green paddy fields at the start point, past a charming village with small houses and cows staring at us. The lower section of the trek is through thickly wooded slopes, with swollen streams just waiting to soak our shoes.
View From The Top
As we get to the top, there are fewer trees, giving us great views of the landscape all around. The earth gives way to the rocky top of the fort, giving us some very tricky patches to negotiate. To get to the summit, we have to climb up a creaking ladder while strong winds whistle through, pushing us backwards and chilling us to the bones. The top is a wide expanse of trees and open space with plenty of cisterns, caves, small temples and ledges to explore.
Getting There
Drive out to Palghar, Thane. It's not easy to find the turn for Asherigad, but ask locals for Khodkona bus stop. There's a small concrete cabin/bus stop to mark your turn-off, which should appear about a kilometer after the Indian Oil petrol pump. The village is a short drive away from the NH8 after the turn-off. You can park your car here and start your trek.
Trekking Time
Two hours to ascend, an hour hour at the top, and one hour to descend.