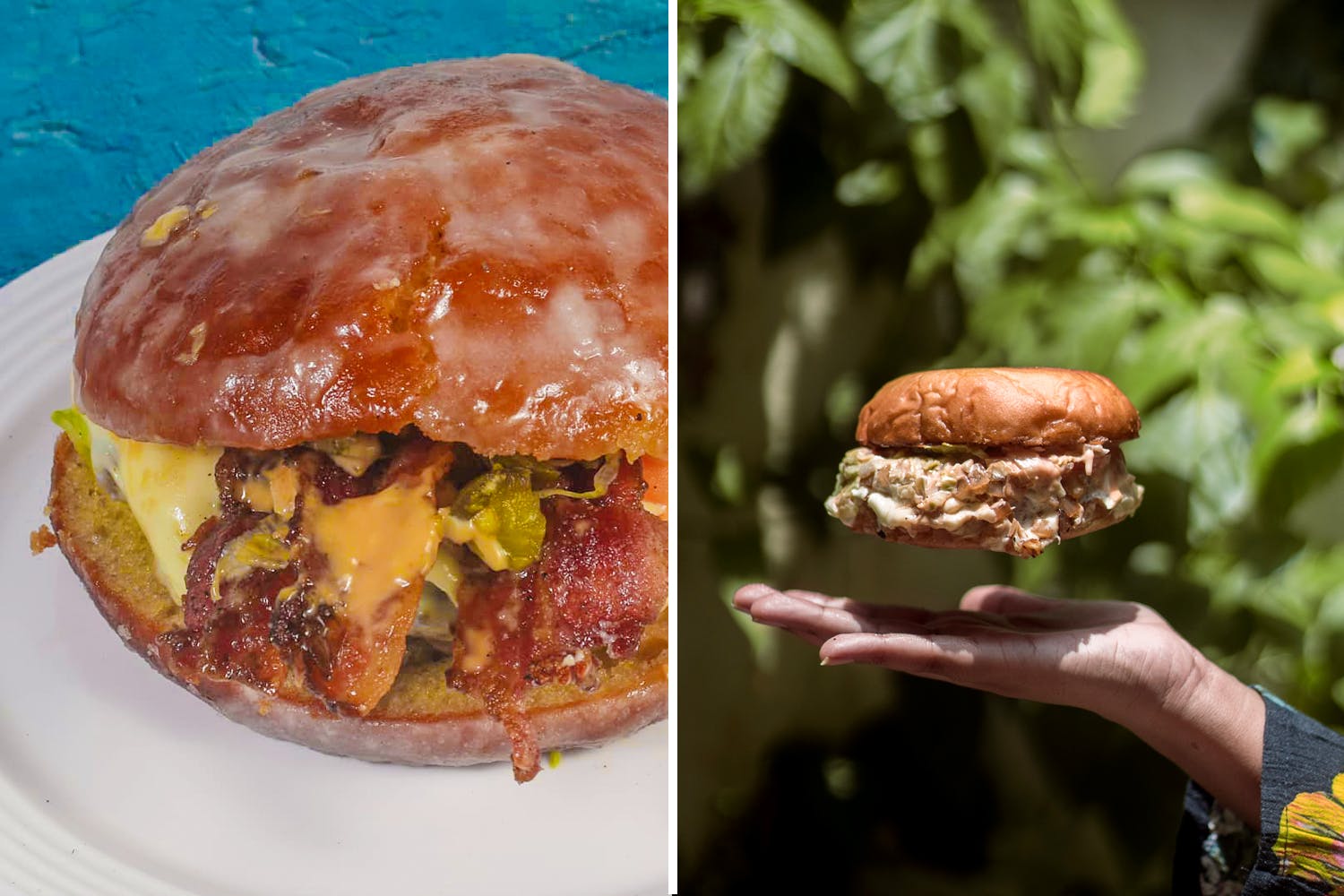 Tough Day At Work? Your Soul Needs This Bacon Donut
Shortcut
Death by BBQ is launching its second outpost at Malad and it's starting doling out bacon donuts. We thought you should know.
Chow Down
Essentially a cheeseburger with100% beef, jalapenos, melted cheddar, caramelised onion and bacon, The Bacon Cheeseburger at Death By BBQ is pure sin. The sugar-glazed donut is a carb-packed paradise for those who like to indulge. Priced at INR 300, you can also opt for a non-bacon option at INR 250. But hey, who wants that?
Death By BBQ is a delivery kitchen that serves everything from juicy pork ribs to beef short ribs. Known for cooking the meat just right, the menu has juicy items like Memphis-style pulled pork, BBQ cheese fries, sandwiches and more.
So, We're Saying...
Is it hog day, today? If it's not, make it one and have a BBQ party!
Comments