The information in this post might be outdated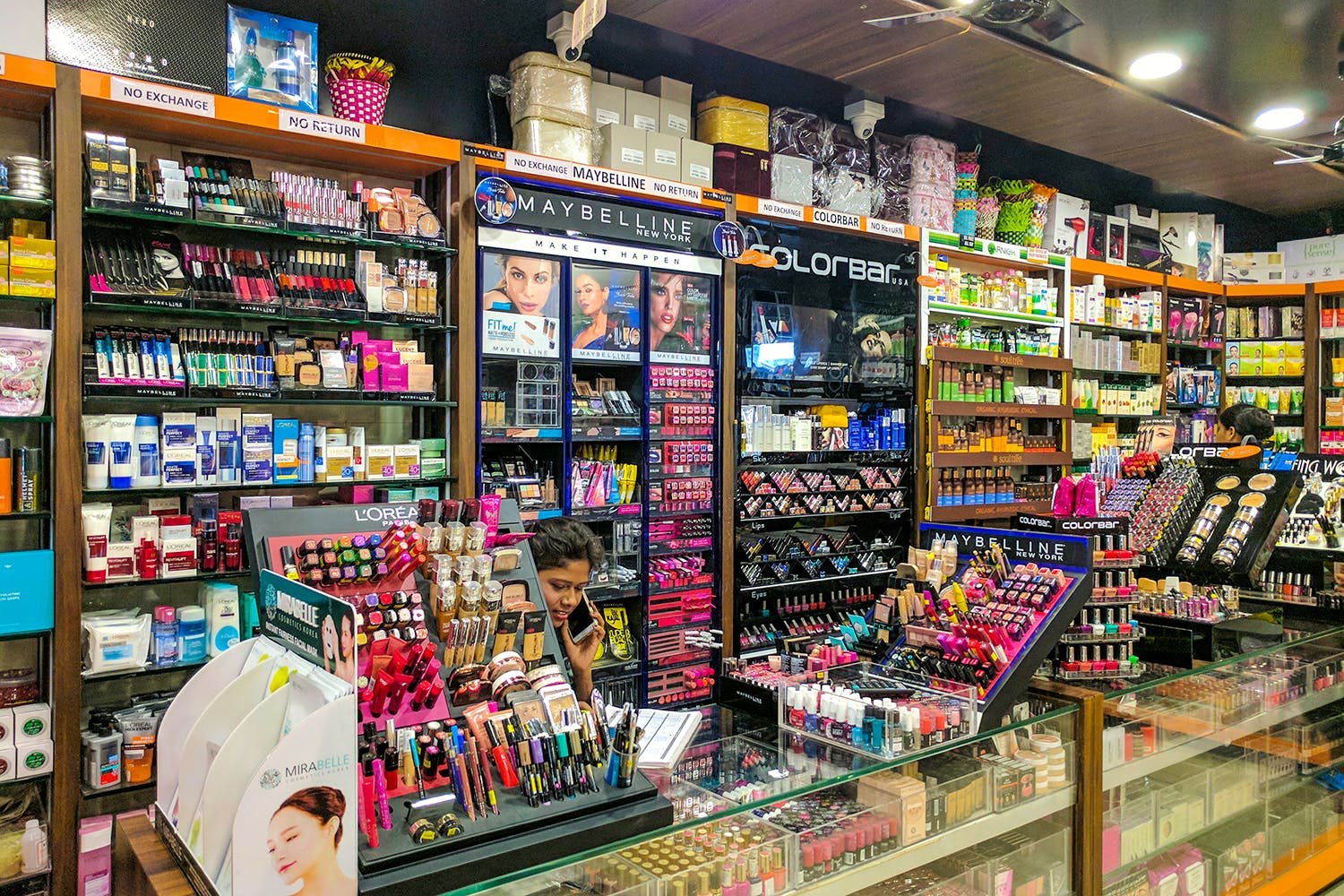 Beauty Queens, Hit Up This Store That Sells Discounted Makeup
Shortcut
Ever made a trip to town, to Beauty Centre, to be exact? Or, how about those other beauty stores in Bandra? We think of all those options when it comes to beauty and personal care, but we've got a new place for you to consider. While it doesn't sell products at wholesale rates (MRP only), it still houses some of the best collection we've seen in a while. We're talking about Bon Bon Cosmetics, a large store with enough browsing space and a score of products to admire all in one go.
What Makes It Awesome
As soon as you enter, you see rows and rows of deodorants and perfumes lining the walls. Then, as you delve in further, you see a Korean section with face masks, make-up brushes, pouffes, nail accessories and so much more which are pretty reasonable (INR 400 for a full makeup brush set and INR 100 for Korean masks). Then, you come to cosmetics by leading brands like Revlon, Maybelline, Faces and more. Walk in deeper and you come to a cream section, with brands such as The Body Shop and more in prominence. They also have a great collection of hair products like shampoos, conditioners, dry shampoo and semi-permanent hair colour sprays. One side of the store is dedicated to lingerie, in case you need a reason to want anything else. They also have a range of perfumes (including brands like Clinique) starting from INR 1,500.
Pro Tip
It's great to get all your needs fulfilled in just one store and we couldn't be happier that it's available in parts of Mumbai that aren't town or Bandra. Woot, woot for that! So yes, if you're around and need to make a pitstop for an hour or so, you know where to head. Who knows? You could surprise your friends and family thanks to this store! Price: Products range from INR 100 to INR 5,000
Comments