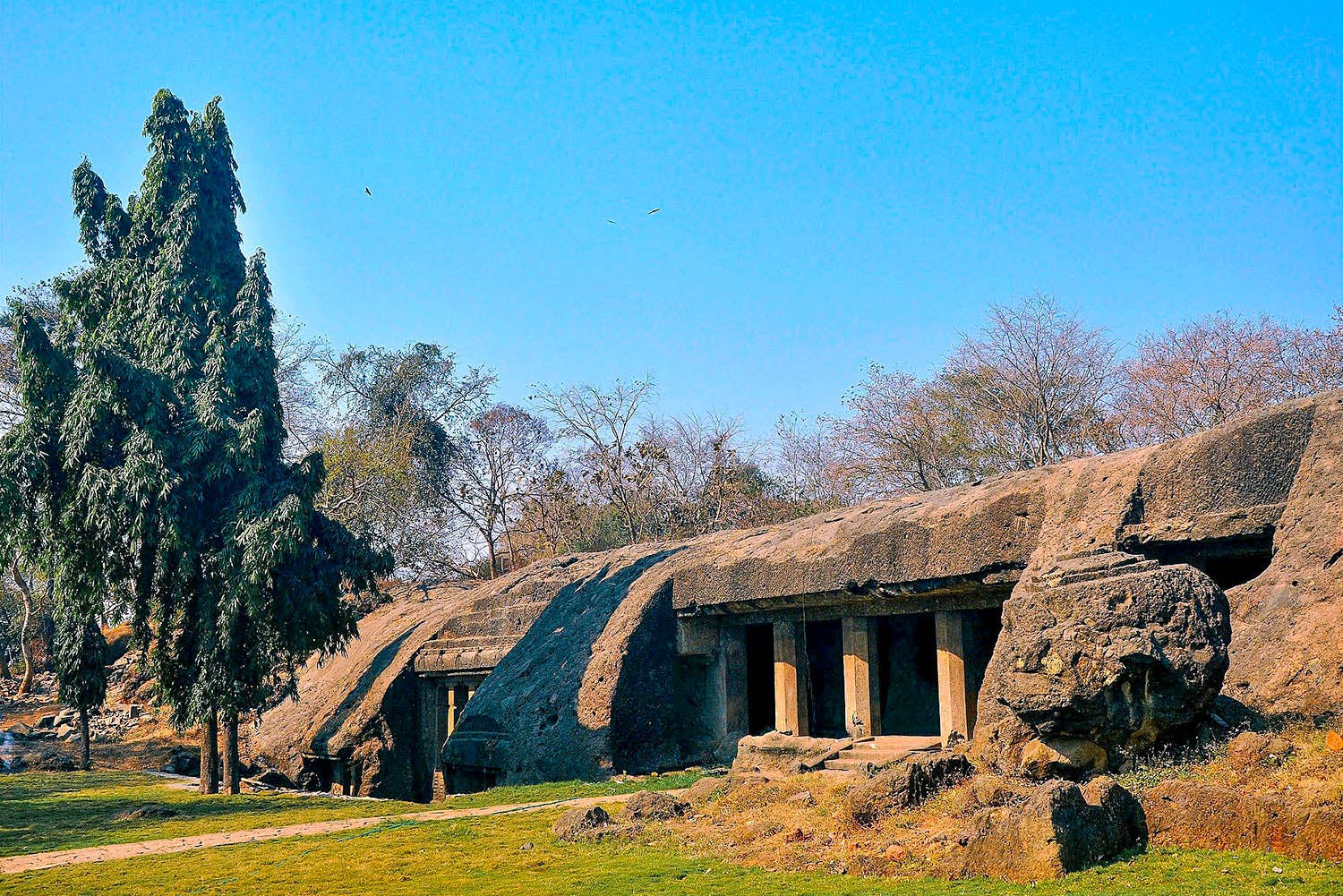 Did You Know These Ancient Caves Are Located In The Heart Of The City?
What Is It?
The Mahakali Caves, also Kondivite Caves, are a group of 19 rock-cut monuments built between 1st century BCE and 6th century CE.
Located in Andheri East near the Jogeshwari-Vikhroli Link Road, this Buddhist monastery consists of two groups of rock-cut caves – 4 caves more to the north-west and 15 caves more to the south-east. Most caves are viharas and cells for monks, but Cave 9 of south-eastern group is chaitya. Caves in north-west have been created mainly in 4th – 5th century, while south-eastern group is older. Monument contains also rock-cut cisterns and remnants of other structures (Wow, that's a whole lotta history concentrated in just one region of the city!)
Getting There
The caves are located on a hill that overlooks the Jogeshwari-Vikhroli Link Road and the SEEPZ area. A Direct bus (333) run by the BEST links the caves with Andheri station. The caves, once in danger of being encroached upon, are now protected on both sides –  steel-fenced on the road side and walled on the hill side.
Tell Me More
The Mahakali caves are carved out of solid basalt rock. The largest cave at Kondivite has seven depictions of the Buddha and figures from Buddhist mythology. There's just so much history that seeps in here.
So, We're Saying...
Mumbai has a number of historical spots you need to check out. While you're visiting Mahakali Caves, you can also go down the road and also explore the millennia-old Jogeshwari caves. You could even spot street kids being tutored on the roadside or even huddled together, cramming for their exams. Do us a favour and help them out!