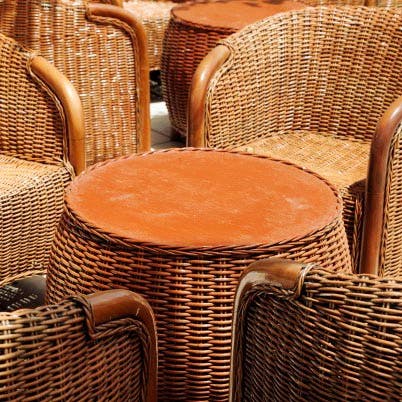 Home Decor Goals: How Many Of These Cane Furniture Shops Did You Know About?
Shifting to a new place and want to get started on making your Pinterest home board a reality, WITHOUT spending a bomb? Opting for cane furniture is the best way to get started. It's pocket-friendly, stylish, and boho-chic and we love it. Here are our favourite cane furniture stores to shop from in Mumbai.
Lakhan Cane Furniture Wala
This tiny store in Mahim has baskets, lamps, chairs, swings, tables, racks and all that you need to make your home uber cozy and comfy. What we love is the fact that we can pick up lampshades at less than 100 INR, and their minimalistic designs in curtains and furniture too are not heavy on the pocket. They also customise cane furniture.
Price: INR 200 onward
Fine Art Cane Furniture
Situated right under the King's Circle Bridge in Sion, this store is a great place to find home décor items when you're on a tight budget. They manufacture their own furniture, and offer a large variety of furniture ranging from sofa sets, shoe racks and dining tables to swings and even lampshades and baskets. They also refurbish old furniture!
Price: INR 3,000 onward.
Novelty Cane Art
Located in Oshiwara, this store has a legacy that is over 30 years old, and is known for its exceptional service. Choose from a wide range of sofa sets, tables, desks, chairs, swings, lamps, shoes racks and much more. They even make walking sticks! They are known to provide great after sales service too.

Price: INR 1,450 onward.
India Cane House
This cane furniture store in Kemps Corner has some super amazing chairs, stools, tables and even swinging chairs that we fell in love with. The furniture here might not fit a budget, but look around; you never know what valuable deal you might stumble upon. They also recreate designs, so you can have your furniture customised too.
Price: INR 750 onward.
Nazir Kkhan Cane Handicrafts
This is a hidden gem that we found in Bandra. From lamp shades and trays to side tables and swings, there is everything that you need to set up your home. Best part? It is all so affordable! They also customize products in case you already have a design in mind.

Price: INR 100 onward.
Ethnic Arts
This is a small cane furniture shop on SV Road and sells handmade home décor items and furniture that are all cost-effective. Choose from a wide variety of lamps, swings and baskets, all of which are perfect for those who wish to have a minimalistic, earthy ambiance at their homes, without breaking the bank.
Price: INR 1,300 onward.
Diamond Cane Furniture
Located in Nerul, this cane furniture store is a great idea to get your office and home furniture from, especially if you don't want to break the bank. They have some lovely chairs, baskets, tables and swings to choose from, and you can also order larger sofa and diwan sets. They also customise designs as per the clients needs.
Price: INR 2,000 onward.
Ask Protima a question